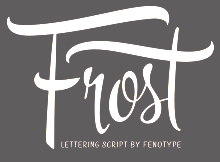 This is my own selection of the best commercial typefaces published in 2015, grouped by category.
Text typefaces:
Sans typefaces:
URW Geometric (Jörn Oelsner). Inspired by the German geometric typefaces of the 1920s.
Cobalte (Jean-Baptiste Levée). Lapidary and flared, and very warm and legible in long texts.
Quotient (James Montalbano). James describes it as Trajan Sans.
Mallory (Tobias Frere-Jones).
Comspot and Comspot Tec (Nils Thomsen at TypeMates). A useful and readable rounded sans for mobile devices and advertizing.
Quenda (Marc Lohner).
Gill Sans Nova (George Ryan, Monotype). A 48 weight extension of Gill Sans, with coverage of Greek and Cyrillic, and plenty of fancy styles such as Deco, Inline and Shadow.
Setimo (Fernando Caro, at Dalton Maag). In the corporate sans category.
Core Sans GS (S-Core). A rounded version of the earlier Core Sans G typeface family.
Woodford Bourne (Paulo Goode). A 19th century grotesque family.
Bill Corporate (Oliver Jeschke, OGJ Type Design). A geometric family inspired by Max Bill.
Objektiv (Bruno Mello at Dalton Maag).
Frygia (Stawix Ruecha and Kawisara Vacharaprucks). A soft industrial sans family.
Akko Pro Condensed (Akira Kobayashi, Linotype).
Abrade (Jason Vandenberg). A 12-style geometric sans with medium x-height and perfect rhythm.
PF Centro Sans Condensed (Parachute).
Vito (Thomas Gabriel, Typejockeys): Masculine and sporty for adrenaline junkies, reliable and elegant for serious typographers, but with a touch of bling for high snobiety.
Diodrum (Indian Type Foundry). A great set of organic / spurless sans typefaces with inflated outlines and a friendly character.
Druk, Druk Text, Druk Wide, Druk Condensed and Druk Text Wide (Berton Hasebe, Commercial Type). An unbelievable collection with extreme styles that will appeal to all tastes. My favorite in this bold collection is Druk XX Condensed Super.
Canal (Étienne Aubert Bonn). A workhorse sans designed to recreate the atmosphere of blue collar America in the 19th and 20th centuries, named after the industrial Lachine Canal in Montreal.
Muller (Radomir Tinkov, Fontfabric). Twenty styles from hairline to heavy, and a wider glyph projection than normal.
Scandia (Eric Olson, Process Type Foundry).
Geomanist (Atipo). Nine styles from hairline to black, clean and stylish---the geometric parent clearly dominated its humanist partner.
Nordikka Sans (Luciano Vergara). Normally I do not like tall x-height or Scandinavian look, but I will make an exception for this one while waiting for a Norwegian ferry in the North Sea fog.
Karlsen Round (Type Union). A 14-style rounded mobile device sans family.
Panton (Fontfabric). A broad 34-weight sans family with softened geometric forms. With icons and a Cyrillic and a made-for-iphone look, this is sure to be a mega-hit. I mean a blockbuster.
Amsi Pro (Stawix Ruecha). Inspired by Block Berthold, this rounded sans with dwarfy descenders shines in the narrow and ultra fat corner of the spectrum.
Don Sans (Andreas Stötzner). Like good wine and Billie Holiday, anything Andreas touches sparkles. An industrial sturdy workhorse no-nonsense sans.
Type systems:
Jornal de Notícias (Pedro Leal). A complete set of newspaper types with special attention paid to the condensed and agate (micro) styles.
Karlo (Sans, Serif, Open) designed by Sofie Beier for Die Gestalten.
Art deco typefaces:
Hipster typefaces:
Script typefaces:
Sketched, Layered or Poster typefaces:
Triump Rough (Enrique Hernandez at Latinotype).
Balboa Plus (Jim Parkinson). An extension of his earlier condensed sans headline typeface Balboa (2001).
Mrs Onion (Hipopotam Studio).
Smile Pro (Rodrigo Araya and Andrey Kudryavtsev).
Brim Narrow (Jamie Clarke).
Intro Rust (Ani Petrova, Svetoslav Simov and Radomir Tinkov at Fontfabric). A 214-style roughened version of Intro.
Le Havre Hand (Jeremy Dooley). A large sketched layered typeface family.
Granz (Pintassilgo). Based on the beatnik style retro lettering on David Stone Martin's jazz album covers.
Bazaruto (Brian J. Bonislawsky and Jim Lyles).
Natura (Giuseppe Salerno, Resistenza). This has a fountain pen script and accompanying icons, stamps and notebook styles.
Irrlicht (Ari Hausel, Aarhaus) is based on Christian Heinrich Kleukens's 1923 typeface Judith Type. The is pure German expressionism for the 21st century. Perfection.
Babar (Oscar Guerrero).
Crafty Caps (Art of Sun).
Signpost (Keith Tricker).
Blackletter typefaces:
Dingbats and ornaments:
Garalde typefaces:
Guillaume (George Tulloch).
ATF Garamond (Mark van Bronkhorst, Igino Marini, & Ben Kiel). An 18-style family based on the Garamond designed between 1918 and 1923 by Morris Fuller Benton and Thomas M. Cleland at ATF.
Display typefaces:
Slab serif typefaces:
Calanda (Dieter Hofrichter).
Clarendon Graphic (François Rappo, Optimo). With 26 styles including stencils and all necessary Opentype features, this optically optimized typeface family replaces all previous Clarendons.
Copperplate:
Wood type revivals:
Titular (Latinotype). Not a revival, but a large headline family inspired by wood type.
Gothic Open Shaded (Matt Braun, Wood Type Revivals). After a typeface shown in George Nesbitt's 1838 catalog.
Letterpress emulation:
Racon (Ahmet Altun).
Sucrose (Ryan Martinson).
Bronn Rust (Fontfabric).
Caston (Gearwright). A revival of Morris Fuller Benton's Card Litho (1917).
True North Textures (Cindy Kinash and Charles Gibbons).
Didone typefaces:
Fashion mag typefaces:
Stencil typefaces:
Trepa (Josep Patau). Inspired by commercial signs and the 1960s French art movement Graphie Latine.
Secca Stencil (Andreas Seidel).
Multilingual typefaces:
Technical drawing:
R&C (Jean Boyault).
Wonderful, adorable, refreshing typefaces:
Marquesa (Mario Mimoso).
Stuffed Crust (Drew Melton). Described by Drew as follows: Big and greasy never looked so good.
[Google] [More] ⦿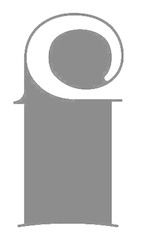 This is my own selection of the best free typefaces published in 2015, grouped by category.
Text typefaces:
Clara (Séamas Ó Brógáin). This typeface family also covers Greek and Cyrillic.
Inknut Antiqua (Claus Eggers-Sørensen). An angular text typeface that will survive earthquakes and tsunamis.
Caslon OS (Alfredo Marco Pradil). A revival typeface for those who can't afford Adobe Caslon.
Sans typefaces:
Type systems:
Art deco typefaces:
Hipster typefaces:
Script typefaces:
Sketched, Layered or Poster typefaces:
Blackletter typefaces:
Dingbats and ornaments:
Asap Symbol (Tania Quindos, Marcela Romero, Elena Gonzalez Miranda and Pablo Cosgaya at Omnibus Type).
Garalde typefaces:
Display typefaces:
rBH (Morten Rostgaard Olsen, Ole Søndergaard and Henrik Birkvig). A typeface family custom designed for the identity of the city of Copenhagen.
Infini (Sandrine Nugue). A lapidary typeface family, winner of a contest for CNAP in France in 2014.
Blackentina (Sergiy Tkachenko).
Red Velvetica Shadows Bold (Jeff Bensch).
Zacatecas (Fernando Haro). For that special condensed title.
Kayfabe (Steven Waring). Download site.
Kanji PA (Pedro Azedo). A bilined logo font inspired by kanji.
Pxl Supercondensed (Alberto Malossi). In Wim Crouwel's piano key style.
Slot (by Adrien Coquet and Hugo Dath).
George A Rebours and Georges Labeur Corps 8 (Ivan Louette). An impeccable reproduction of Georges Auriol's first typeface, a precursor of the iconic art nouveau typeface Auriol.
Slab serif typefaces:
Ansley Display (Kady Jesko).
Bariol Serif (Atipo). This wonderful rounded typeface family accompanies the sans family Bariol (2012) and is specifically designed for screen, mobile applications and the web. Two weights are tweetware, and the others are donationware.
Copperplate:
Wood type revivals:
Letterpress emulation:
Bernier (Ryan Pyae).
Cocogoose Letterpress (Cosimo Lorenzo Pancini at Zetafonts). Great design---too bad the free version is crippled (no numerals).
Didone typefaces:
Fashion mag typefaces:
Stencil typefaces:
Multilingual typefaces:
Wonderful, adorable, refreshing typefaces:
Iosevka (Belleve Invis). This monospaced programming font for Latin, Greek and Cyrillic is generated by code using the parametric paradigm. A tour de force.
[Google] [More] ⦿