Havana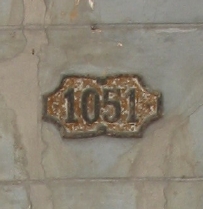 ¶ Even during a hectic week in Havana, I could not resist checking out the lettering in this wonderful city. This architectural jewel of the Americas finds itself in a unique situation: it has been relatively isolated from the Western world since Castro seized power in 1958, and it still very much relives and reinforces that revolution. Art and culture developed here at a different pace and with emotions and passions not seen anywhere else.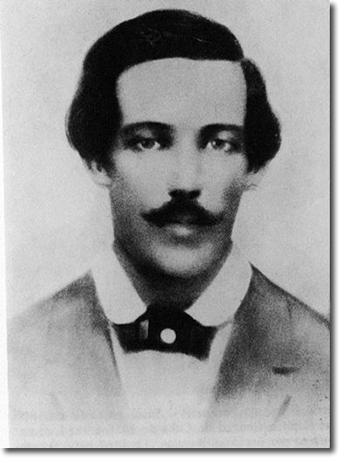 ¶ The early Cuban typography is intimately connected with its violent past. Typographers were basically printers. One of the first printers was Eduardo Facciolo (1829-1852), who was executed because he printed in Havana the clandestine newspaper "La Voz del Pueblo Cubano" (The Voice of Cuban People), of the so-called Conspiracy of Vuelta Abajo, which was planning an uprising in Candelaria, Pinar del Rio. Another typographer who got swept up by political turmoil was J.C. Campos, who in 1880 initiated contact between Cuban and Spanish anarchists upon his return to Havana after having taken refuge in New York during the Ten Year War. It was the first openly anarchist presence in Cuba. In the Anarchist Archives, we read that in 1924, "the first General Secretary of the National Confederation of Cuban Workers (CNOC) was the anarchist typographer, Alfredo Lopez." So, the combined energies of the Cuban press were largely absorbed by political activism.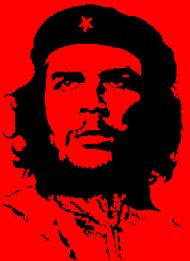 ¶ The fifties must have been something else in Cuba. First the ten-year long party, night and day, thrown by major artists, authors and Hollywood stars, with the likes of Ernest Hemingway and Brigitte Bardot roaming Havana's cafes. And then came the revolution in 1958 that saw Fidel Castro rise to power, and that would later have its own martyr, hero and role model, Che Guevara. Social trauma like that is bound to kindle the creative spirits of any artist. For example, Cuban posters had to change attitudes and influence the people, and thus, we saw the development of a Cuban poster movement [see Richard Frick's book: "Plakatkunst der kubanischen Revolution" (RiFri-Edition, 1998, ISBN 3-9521229-0-4]. For more on Cuban poster art, see the Cuban poster project, the Berkeley-Cuba project, the book by Lincoln Cushing of UC Berkeley entitled "íRevolucion! Cuban Poster Art" (Chronicle Books, 2003), or visit this link.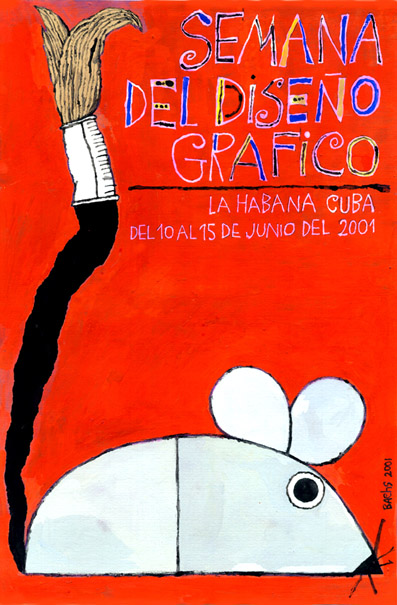 ¶ In 2001, he great Cuban poster designer and children's book illustrator Eduardo Munoz Bachs (b. Valencia, Spain, 1937) died in Havana. He made his first poster in 1960, for the ICAIC, the Instituto Cubano de Arte e Industria Cinematografica, which was founded shortly after the Cuban revolution to produce and promote Cuban films. This page states: "Bachs made over 2000 movie posters for them. He is counted among the greatest cuban poster designers, .. el maestro del cartel cubano de todos los tiempos, and has contributed, together with Raul Martinez, Antonio Fernandez Reboiro, Felix Beltran, Rene Azcuy, Rene Mederos, Antonio Perez Gonzalez "Niko" and Alfredo Gonzalez Rostgaard, to the international admiration that the colorful cuban posters of the 1970's have enjoyed." Sadly, he made his last poster in 2001.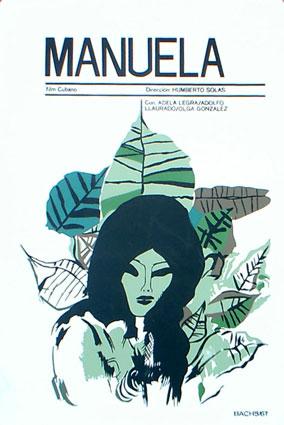 ¶ I do not know of a lot of type design activity in Cuba. Some Cuban-born emigrants have made a reputation outside Cuba--for example, many know Carlos Segura, the founder of the T-26 type foundry in Chicago. Pablo A. Medina runs Cubanica Fonts in New York. In today's Cuba, typography is still an art of practice rather than creation, expressed by the original use of letters on posters, walls, buildings, and books. In the little spare time I had last week, I took some shots in the streets of old Havana and Havana's suburb, Viedado. The pictures, taken with two cheap digital cameras, are hastily put together. By clicking on them, you can get larger versions that reveal more typographic detail.