Groteskly Yours (or: Photographers Lounge) [Eugene Tantsurin]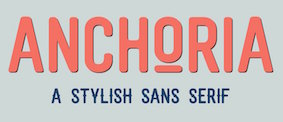 St. Petersburg, Russia-based designer (b. 1993) of these typefaces:
TT Arlen (2022). Six fonts and a variable typeface. TT Arlen is an expressive bold haedline grot by Yulia Gonina, Eugene Tantsurin and the TypeType team.
TT Ricordi Marmo (2021, with the TypeType team). TT Ricordi Marmo is an original experimental project by Eugene Tantsurin inspired by stone inscriptions at Basilica di Santa Croce in Florence. It includes a variable font.
Resist Sans (2020). A 20-style neo-grotesque.
Okta (2019). A geometric sans family, with a nice range of weights from hairline (called Thin) to black. Followed by Okta Neue (2019).
Porte (2019). An elegant sans serif font inspired by stone carving and disproportionate typefaces of the early 20th century.
Rothek (2019). A 20-style modern grotesque.
Pellago (2019). An 180style family that descends from Bodoni.
Bardamu Serif (2019). A slab serif.
The sharp-edged slab serif typeface Tatline (2019) that is characterized by almost inverse stress. See also Tatline Neue (2019).
Callisto (2019).
Chilead (2019). A classical sans.
Commeria (2019). A 16-style grotesk family.
Anchoria (2019). A spurred and unspurred all caps sans in the style of nature park signage.
Calaiso (2019). A modern manicured sans.
Virgil (2019). An 8-style all caps condensed headline typeface.
Belated (2018). An all caps sans.
Space Monster (2018).
Gromecks (2018). A display typeface.
EXTERNAL LINKS
Groteskly Yours (or: Photographers Lounge)


[Buy fonts]


[Designer info]
Dafont page
Creative Market page
MyFonts search
Monotype search
Fontspring search
Google search

INTERNAL LINKS
Type designers ⦿ Type designers ⦿ Type design in Russia ⦿ Sites with only a few free fonts ⦿ Commercial fonts (small outfits) ⦿ Cyrillic type design ⦿ Modern style [Bodoni, Didot, Walbaum, Thorowgood, Computer Modern, etc.] ⦿ Very thin (hairline sans) typefaces ⦿