Beaumarchais [Pierre-Augustin Caron de Beaumarchais]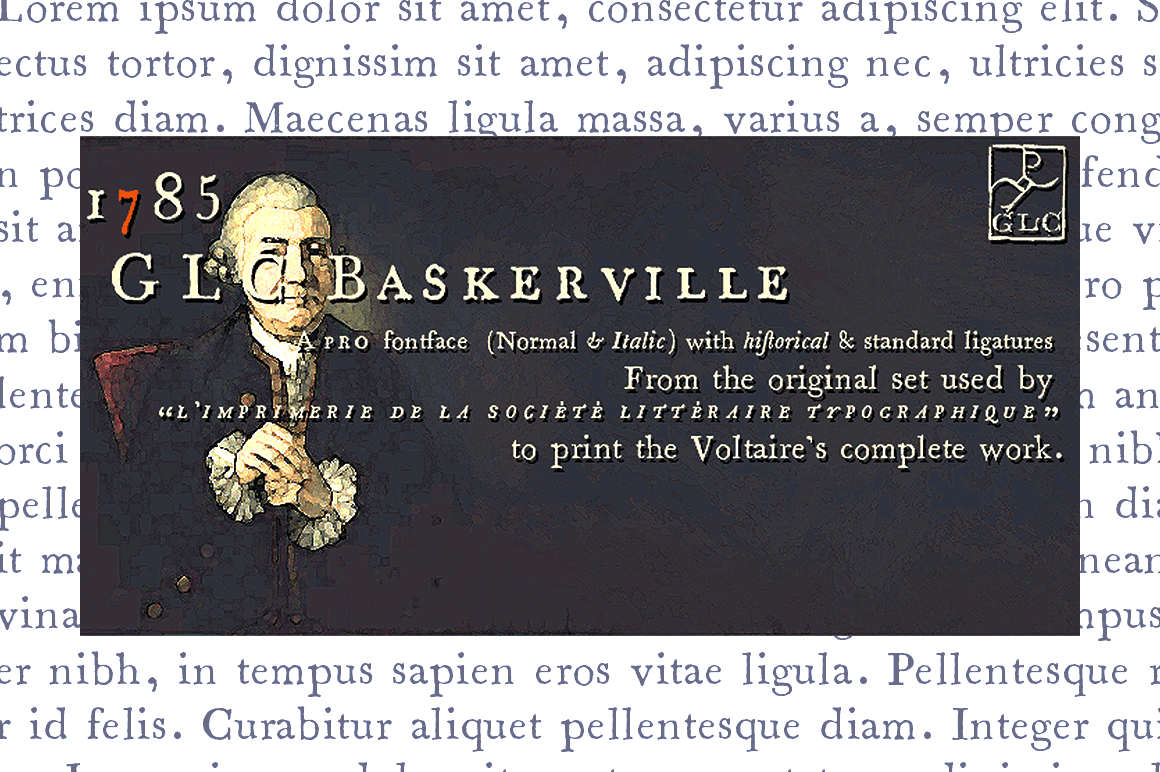 French editor, author, printer and typefounder (b, 1732, d. 1799) who ran a foundry in Kehl (Germany) from 1781 onwards. He had acquired the types, punches and matrices of John Baskerville (Birmingham) from John Baskerville's widow in 1775 for 3700 pounds. In 1795 the Beaumarchais foundry was partly sold to Franz Laurent Xavier Levrault (1762-1821) who ran the Levrault family print shop in nearby Strassbourg (est. 1675). Levrault in turn was sold in 1854 and became Berger-Levrault. The latter company resettled in Nancy, France, in 1873. Beaumarchais's ex-employee Jaquot continued as independent typefounder in Strassbourg.
Beaumarchais was the first to print the complete work of Voltaire, best known as the Kehl edition, under the name "Imprimerie de la société littéraire typographique".
The name Beaumarchais also pops up in type designs. For example, David Nalle designed a typeface called Beaumarchais. The typeface 1785 GLC Baskerville (2011, Gilles Le Corré) was inspired by one of the types sold to Beaumarchais by Baskerville's widow.