Fette Kanzlei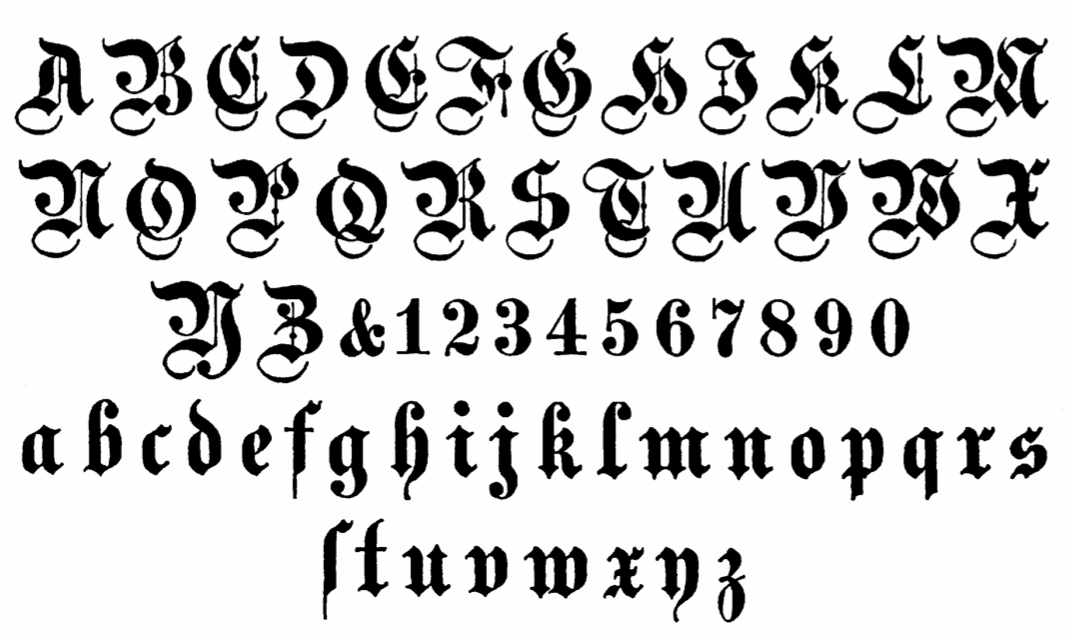 A famous decorative blackletter typeface from ca. 1830-1840. By the 1920s, versions of Fette Kanzlei were cast by most foundries in Germany and Switzerland under the names Fette Kanzlei (Berthold, Haas, Benjamin Krebs) or Halbfette Kanzlei (AG f. Schriftgiesserei u. M., Arndt, Flinsch, Genzsch & Heyse, John, Klingspor, Schelter & Giesecke, Stempel, L. Wagner, Weber). Digital implementations include:
Fette Kanzlei (2019). By Ralph M. Unger.
Kanzlei halbfett (1995 and 2005). By Gerhard Helzel.
Fette Kanzlei (2002). A free font by Dieter Steffmann.
Fette Kanzlei BQ. By Berthold.
EXTERNAL LINKS
MyFonts search
Monotype search
Fontspring search
Google search

INTERNAL LINKS
Blackletter fonts ⦿ Dieter Steffmann ⦿