Dohee Lee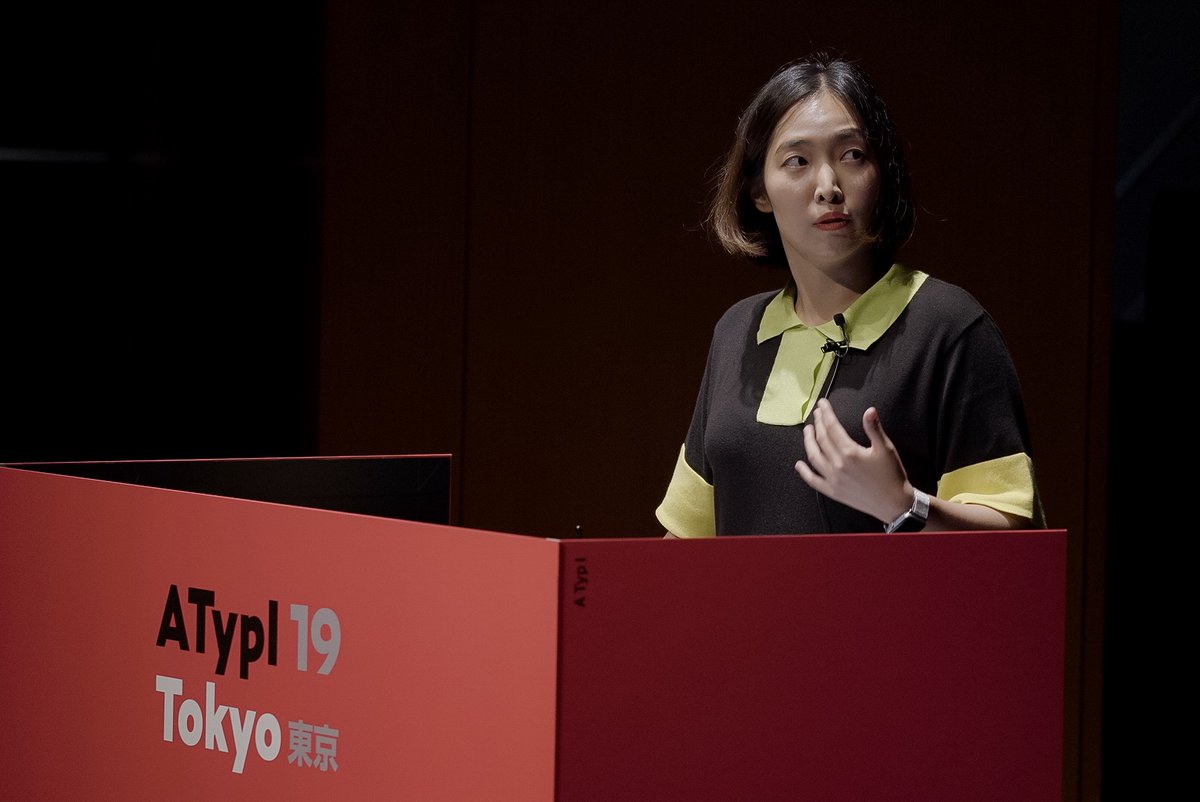 Dohee Lee received a BA in visual communication design from Seoul National University. Her first Korean typeface, 134340, won a New Wave award from the Korea Font Association. Since joining Sandoll---the oldest and best known type foundry in Korea---in 2016, she has developed custom typefaces for major global brands along with retail fonts.
She studied in the interdisciplinary Art Science program at the Royal Academy of Art (KABK) in The Hague. Speaker at ATypI 2019 in Tokyo on the topic of Building Hangul like an Architect: Utilizing Variable Fonts: In order to handle 11,172 glyphs of Hangul, designers often take an architect-like approach: they carefully devise a system to maintain consistency across all glyphs. This can't be done without sophisticated technology. Focusing on Smart Components and extensions in Glyphs 2, this presentation discusses how to categorize characters and how to create a Hangul development system.
IBM Plex Sans KR (2019; by Mike Abbink, Paul van der Laan, Pieter van Rosmalen, Wujin Sim, Chorong Kim and Dohee Lee) is a free multilingual typeface at Google Fonts.
EXTERNAL LINKS
MyFonts search
Monotype search
Fontspring search
Google search

INTERNAL LINKS
Type designers ⦿ Type designers ⦿ Korean (Hangul) ⦿ Type design in South Korea ⦿ Variable fonts ⦿