Wing's Art Studio [Christopher King]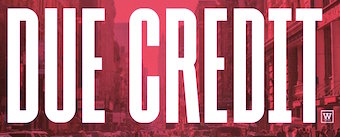 Wells, Somerset, England-based designer of the condensed sans typeface Due Credit (2019), which was intended for movie trailers.
Typefaces from 2020: Comic Sidekick (a heavy cartoon font), Nightmare Street (a horror font), Last Dance, Zombie Punks, WA Flat Brush (a handcrafted bold sans), Long Rider (a very compressed tall font, perhaps for credits in Western movies), Night Light (a neon font family), Legal Obligation Sans Serif, Legal Obligation Serif (a movie credit font), Long Rider (an extra tall font).
Typefaces from 2021: Them Bones (glyphs made up of bones), Shock Block (a Halloween font), Hot Pursuit (a speed font), Outright Horror, Street Punks (graffiti scripts in Marker and Paint versions), Endless Sunrise (a wild brush script), Endless Sunrise (a wild brush script), ReRun Stencil (a military stencil family), Fast Rewind (a bold script), Phantom Isles (a textured font).
Typefaces from 2022: Disco Rendezvous (a neon script font), Rockabilly Romance (a painted script).