Gilar Studio [Gumilar Pratama Adiatna]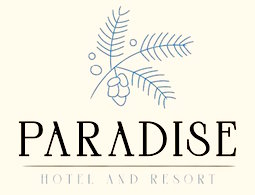 Serang, Indonesia-based designer (b. 1990) of the free handwriting fonts Rafiosa (2019) and Hasta La Vista (2019), and the script typefaces Gilani Sign, Galinah (a rabbit ear script), Patlystic, Raline, Gilar Saleh, Aminarthie, Charlotte Bellamy, Gallillea, Hellowish, Hokie, Holiday Script, Isabela, Jhon Wick, Pandora, Riverlands Tully, Rudolp, Samudera, Santuy, Sella Callista, Shalitta, Starlight, Sunday Rully, and Taman Signature.
Typefaces from 2020: Fontana, Houston (inline caps), Goord (titling caps), El Fonte (all caps), Norland, Bonjour (condensed caps), Sigtia (calligraphic), Honney (calligraphic), Bigola, Axilia, Sunkisa, Santhin, Sulqata, Nagisha, Rithey, Rodelia, Betharia, Celya, Bigola, Sonetha, Ruang Teduh, Reality, Jallu Salafi, Tagonda, Sigoda.
Typefaces from 2021: Budyloves (a romantic script), Valentina (an upright Valentine's day script), Berylover (a wild calligraphic script), Love Birdy (a wild calligraphic script), Loving Hearty (a lovers' script), Night City (a forceful script), Beach Loves (wild and inky calligraphy), Kity love (wild calligraphy), Love Angel (wild calligraphy), Lovely Valentine, Helo Xmas (wild calligraphy), Karoline (wild calligraphy), Looqie (a display font), Mettalian (a wild calligraphic script), Royante (a signage script), Verali (a wild calligraphic script), Quality Times (a wild script).
EXTERNAL LINKS
Gilar Studio


[Buy fonts]


[Designer info]
Fontbundles link [Buy fonts]
Dafont page
Fontspace page
MyFonts search
Monotype search
Fontspring search
Google search

INTERNAL LINKS
Sites with only a few free fonts ⦿ Calligraphic typefaces ⦿ Signature/logo fonts ⦿ Type designers ⦿ Type designers ⦿ Type design in Indonesia ⦿ Wild calligraphy in type design ⦿ Commercial fonts (small outfits) ⦿ Signage typefaces ⦿ Valentine's Day Fonts ⦿