Matthew Jayendra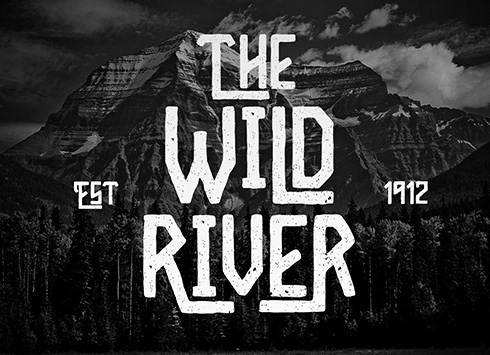 Indonesian type designer associated with madeDeduk. Typefaces:
From 2020: Claiborne Script (a baseball script), Madeleine (a wide display typeface), Moonchrome (a monoline script), San Francisco (a spurred vintage label font), Bright Beauty (a fat monoline script).
From 2019: Autumn Leaves (textured), Anggun, Breathe Karma, Carrinady, Druchilla, Bilody Rainan (a brush font), The Chandra, Merthy (script), Amandella, The Dark Titan, Sugar Candy (a signature script), The Wild River, Draconian (grungy caps), Geovana (signature script).
EXTERNAL LINKS
Matthew Jayendra
Behance page
MyFonts search
Monotype search
Fontspring search
Google search

INTERNAL LINKS
Type designers ⦿ Type designers ⦿ Type design in Indonesia ⦿ Textured typefaces ⦿ Signature/logo fonts ⦿ Brush script typefaces ⦿ Monoline script fonts ⦿