TypeCon 2021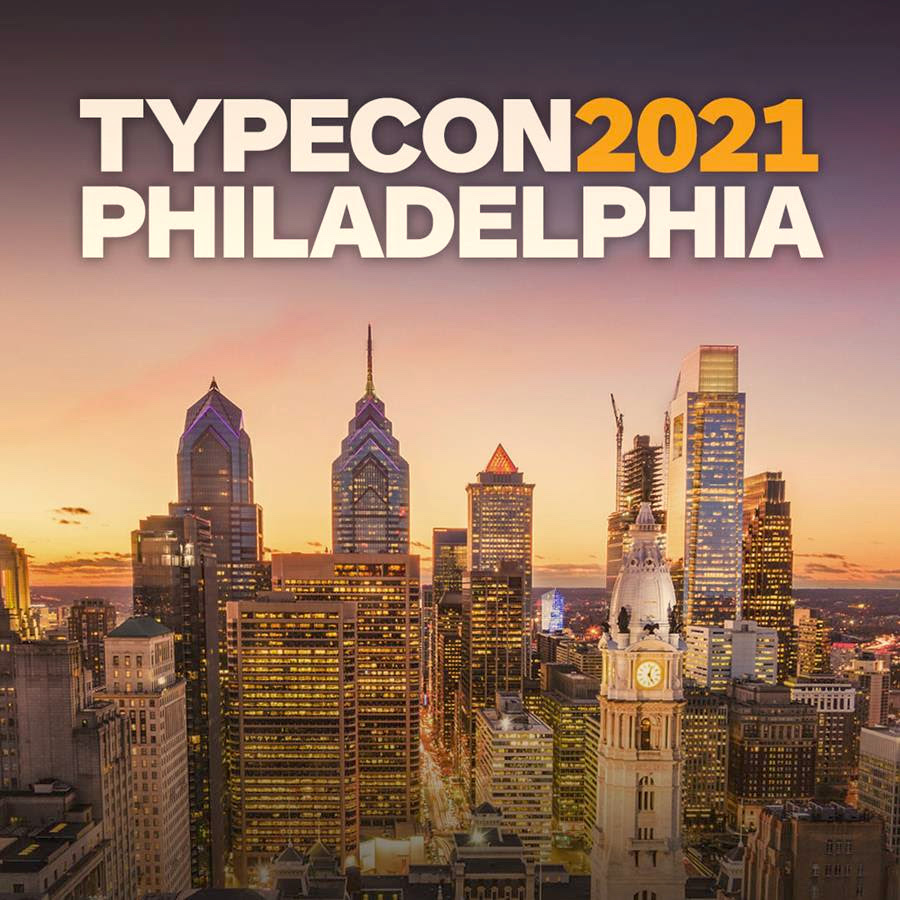 TypeCon 2021 was originally scheduled to take place in Philadelphia from August 19th until August 22nd. However, it was decided to move to a virtual conference, to be held from the 21st until the 24th of October 2021. The program this year centers around type history and type education.
Speakers include Potch Auacherdkul, Jan Ballard, John Berry, Kate Brangan, Anne Brown, Noah Bryant, Yvonne Cao, Laura Chessin, Albert Choi, Kristen Coogan, Andrew Davies, John Downer, Hannes Famira, Setareh Ghoreishi, Erica Holeman, Richard Hunt, Taekyeom Lee, Ivy Yixue Li, Ian Lynam, Dermot Mac Cormack, Charmaine Martinez, Darren McManus, Frida Medrano, Jess Meoni, Aoife Mooney, Meri Page, Jason Pamental, Ashley Pigford, Tiffany Prater, Mehrdad Sedaghat Baghbani, Renée Seward, Christopher Sleboda, Natalie Snodgrass, Perrin Stamatis, and Alex Trochut (keynote speaker).
Despite many big name sponsors like Adobe and generous small foundries like Mark Simonson, and despite the virtual nature of the meeting, there still is a conference fee. We also note the absence of Monotype in the list of sponsors.
EXTERNAL LINKS
TypeCon 2021
MyFonts search
Monotype search
Fontspring search
Google search

INTERNAL LINKS
Conferences on type design ⦿ Type scene in Pennsylvania ⦿