Neo Neo [Xavier Erni]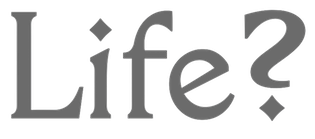 Neo Neo is a Swiss-based studio specializing in art direction and graphic design. It was set up in Geneva by Thuy-An Hoang (b. 1986) and Xavier Erni (b. 1983) in 2010. Since 2015 Thuy-An and Xavier are lecturers at HEAD-Genève, the Geneva University of Art and Design. Xavier Erni co-founded Extraset. His fonts include
Peak and Peak Rounded (2019). Published by Extraset.
Geos (2012-2019).
Chaxe (2014).
ES Pike (2019). Developed with the help of Simon Penard. To be published at Extraset.
ES Orchard (2014). A sans typeface done with the help of Loris Olivier.
ES Build (2021, in Standard, Full Bauhaus and Neutral styles). ES Build is an organic geometric sans typeface family designed by Xavier Erni (Neo Neo) with the assistance of Arthur Schwarz. It is inspired by Bauhaus's Herbert Bayer's universal typeface.
EXTERNAL LINKS
Neo Neo
MyFonts search
Monotype search
Fontspring search
Google search

INTERNAL LINKS
Commercial fonts (small outfits) ⦿ Type design in Switzerland ⦿ Type designers ⦿ Type designers ⦿ Bauhaus and type design ⦿