Font Castle (was: Dataibayt, Rizal Castle) [Salak Tung]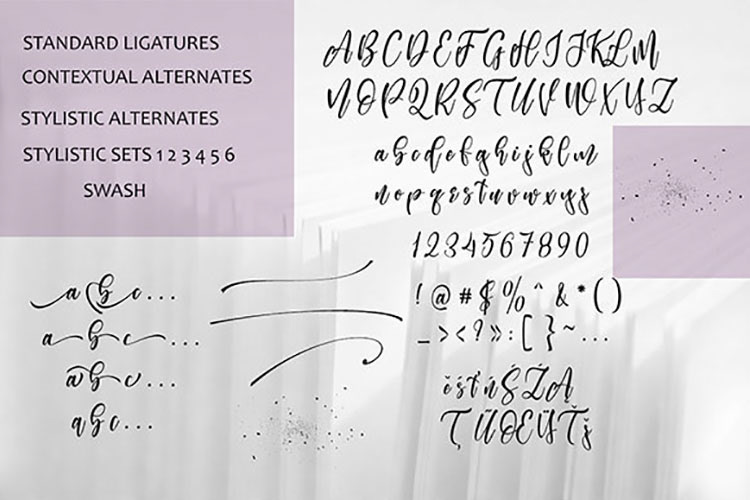 Originally from Seulimum, Indonesia, Salak Tung (aka Abie Gaza and as Rizal Aiyubi) started out as an oil painter and now works as a type designer based in Melbourne, Australia. Typefaces from 2020: Backwash, Salfgats (script), Aquiline, Arrowm Jins, Chris Pine, Egypt Queen, Sequin Tsar (a signature font), Themoon, Fabric, Robinson, Bright, Buppin, Cylindrica, Madaram, Opulent Script (formal calligraphy), Pandawa, Shigutto Bofon (brush script), Visually, Glitter Script, Mortgage Script, Culture (a creamy italic typeface). Home page.

Typefaces from 2021: Asoigeboy (a calligraphic script), Mousseline Pro, Bake Roll, Sunshine, Battalion, Glassy, Apple, Happiness, Hoogios (a signature script), Suins, Love Story.
EXTERNAL LINKS
Font Castle (was: Dataibayt, Rizal Castle)


[Buy fonts]


[Designer info]
Fontbundles link [Buy fonts]
Behance page
Creative Market page
MyFonts search
Monotype search
Fontspring search
Google search

INTERNAL LINKS
Type designers ⦿ Type designers ⦿ Commercial fonts (small outfits) ⦿ Type design in Sumatra (Indonesia) ⦿ Type in Australia ⦿ SVG typefaces ⦿ Brush script typefaces ⦿ Calligraphic typefaces ⦿ Signature/logo fonts ⦿