Red Rocket Signs [Rodney Vicik]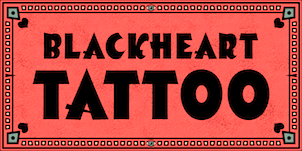 Rodney Vicik began his career as a sign painter in 1980. He ran Beach Signs in Hampton, VA. In 2020, he set up the type foundry and lettering shop Red Rocket Signs, which specializes in Americana and nostalgia. His typefaces:
Dietrich Deco (2020). He writes: It is based on theatre posters that advertised a 1930 Marlene Dietrich movie. Designed by a skilled sign painter, Dietrich Deco has all the nuances of real brush lettering.
Fats Deco (2020). An art deco typeface loosely based on H.C. Martin's Modern Thick and Thin. Martin referred to his typeface as the blood cousin of Broadway.
EXTERNAL LINKS
Red Rocket Signs


[Buy fonts]


[Designer info]
MyFonts search
Monotype search
Fontspring search
Google search

INTERNAL LINKS
Type designers ⦿ Type designers ⦿ Commercial fonts (small outfits) ⦿ Brush script typefaces ⦿ Typefaces related to German expressionism ⦿ Type scene in Virginia ⦿ Art deco typefaces ⦿