Kanon Foundry [Tor Weibull]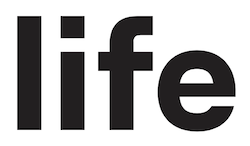 Kanon Foundry is a Swedish type foundry started in 2019 by Alexander Örn (Malmö) and Tor Weibull.
Retail faces by Kanon include Diagol Grotesk (2020, by Tor Weibull) and Operand (2021, by Alexander Örn; a low contrast, almost monolinear sans serif that draws inspiration from the 1930s Scandinavian functionalist design era).
Corporate typefaces by Kanon: Bedow Head and Bedow Hand (2020: an angular sans typeface by Bedow and both founders of Kanon Foundry), NLTG Wave Display & NLTG Wave Serif (by Alexander Örn and Tor Weibull: for the Nordic Leisure Travel Group), Crastino (2019; by Tor Weibull: a Scotch roman-inspired typeface for Ocean Plastics at Röhska Museum of Design and Craft).