Bluetype (or: Ardana Creative) [Ferry Ardana Putra]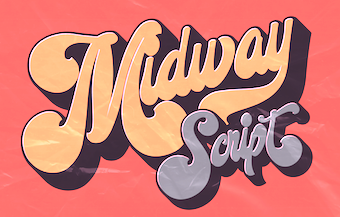 East Java, Indonesia-based designer of script typefaces. In 2020, he released Rhapsody (a retro signage font), Briquete (a signature script), Juliette Signature, Syncrho Retro Script (a signage script), Betthofen (wild calligraphic), Callifornia Signature, Killer Queen, and Skyfall.
Typefaces from 2021: Whisper Script (a brush script), Geofanny (a monoline layered script font), Briquete Signature, Callifornia Script, Mollusca Font Trio (a doodle font trio), Husein Script (a brush script), Bazinga Comic (a ten-style cartoon font; called Buzinga over at FontBundles), Schrodingers Signature (a nice font, but not based Schrödinger's hand), Singo Sans (condensed, caps only), Midway Retro (a gorgeous retro signage script).