Flag Icons [Panayiotis Lipiridis]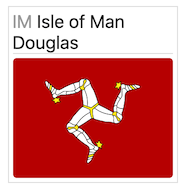 A collection of all colored country flags in SVG format, plus the CSS for easier integration in web pages. View on Github.
Note: The developer is Lipis (Panayiotis Lipiridis), who is based in Copenhagen, Denmark. Lipis graduated from the Copenhagen University College of Engineering in 2011 and is a web developer.