TS Fonts (or: Fonttat) [Tarek Samir Al-Sawwa]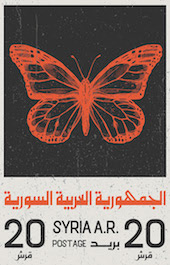 Or Tarek Alsawwa, founder of TS Fonts and of the type shop Fonttat which specializes in Arabic type. Istanbul, Turkey-based designer (b. Syria?) of the free plump children's book typeface TS Split Black (2020) for Latin and Arabic. Most of his typefaces cover both Latin and Arabic. A partial list: Anamil (2020: handcrafted), Arabic Bebas Neue Pro (2020: an Arabic family added to Ryoichi Tsunekawa's successful Bebas Neue), Ateq (2021: a modernization of the Fatimid Kufic letters and the old Quran Kufic that is taken from the book of Yusuf Zinun), Damas (2020: sans and slab), Deniz (2021), Fonttat (2021: a free Latin / Cyrillic ?arabic stencil typeface), GTA Al-Muarabis (2020: an Arabic kufi-style font to accompany the Latin font used in the GTA game Pricedown), Hakwaty (2021), Hiba (2020), Kaak Arabic (2020: an arabification of Philip Trautmann's scrapbook font Cookies & Milk, Kairouan (2021: a rounded Latin / Arabic typeface rooted in Moroccan calligraphy), TS Karagoz (2022: a fun Latin/Cyrillic/Arabic cartoon or children's book family), Kufidia (2020), Lineat (2020: blackboard bold), Morabaat, Nas (2021: an 8-style Naskh-based typeface family by Tarek Al-Sawwa and Haider Mami), Pixopedia (2020: a free Arabic video game pixel typeface), Qamus (2020: a geometric sans), Rotger-Arabic (2020: an Arabification of Central Type Company's Rodger by Tarek Al-Sawwa and Mohamed Gallah), Safaa (2020: monolinear, geometric), Shareb Pro Arabic, (2022; an improvement of the Latin / Arabic typeface Shareb; by Abdelrahman Farahat and Tarek Alsawwa), Tarek (2020: 18 styles and a variable font), Zinun (2021: a Fatimid Kufic font for Arabic and Latin whose letters are inspired by the book of Yusuf Zinun).
Icon sets: Syrian & Turkish Sweets Icons (2020), Cafe Essentials (2020).
EXTERNAL LINKS
TS Fonts (or: Fonttat)
Behance page
MyFonts search
Monotype search
Fontspring search
Google search

INTERNAL LINKS
Children's handwriting fonts ⦿ Type designers ⦿ Type designers ⦿ Typefaces and type design for Arabic ⦿ Sites with only a few free fonts ⦿ Type design in Turkey ⦿ Type design in Syria ⦿ Commercial fonts (small outfits) ⦿ Pixel/bitmap fonts ⦿ Blackboard type ⦿ Variable fonts ⦿ Icon fonts ⦿ Cyrillic type design ⦿ Stencil fonts ⦿ Comic/cartoon fonts ⦿