TLai Enterprises [Tom C. Lai]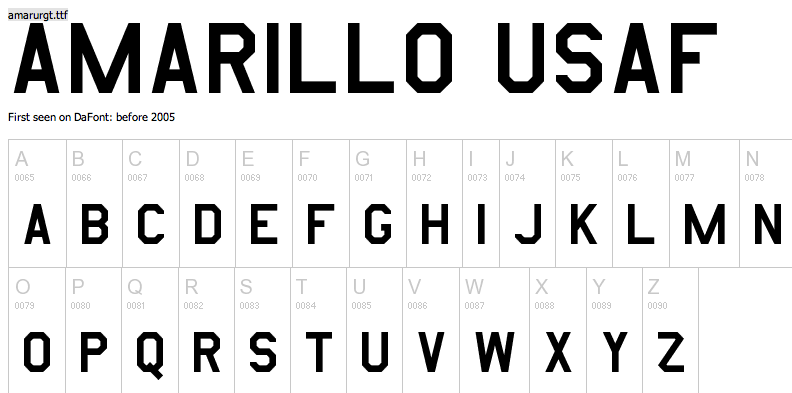 Tom C. Lai from Berkeley, CA, makes and markets stencil and military sign fonts, such as MD Military Stencil A (2001, commercial), Amarillo USAF (shareware, octagonal typeface), AmarilloUSAF Pro (2001, commercial), LongBeachUSN (commercial US Navy and Marine Aircraft fonts), and sci-fi fonts such as Gravicon (shareware) and SteelWolf (commercial).
Foxtrot Medium. More direct access. Other fonts by him: Chesslaer (1991), Schneller (1991).