Little Red Circles (or: LRC Type Foundry) [Carl Seal]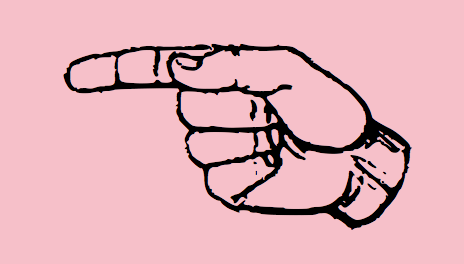 Carl Seal was a designer at Tealeaf Digital Type Foundry in the UK. He founded the free font foundry Little Red Circles, which is based in Manchester, UK. His typefaces are preponderantly of the grunge style, which was in fashion at the time of their creation, ca. 1998-1999:
By Carl Seal: BaskerSans4 (1994-1995), Bitbloq, Bitmapbreakfast (1998), Bull (1998), Butter (1998), Calliglession (1998), Carl Hand (2015), Carl Scrib (2004), Carl Seal (1998), Chewy (1997), Crafty (2015), Crushedtalc (1998), DirtyHandBacks (2003), Dry Transfer Clarendon Crunch (2015, a glaz krak typeface), Dry Transfer Clarendon Crusty (2015), Dry Transfer Eurostile Bold Extended (2016), Dry transfer Futura Medium (2018), Dry Transfer Haphazard (2016), DuoGypsy (1998), EasyLino, Forma, GeekNormalish, Geekfat (1994-1995), Grivant, Growbag, Growbaged, Gypsy (1997), Hadnuf (2004), Inbreed, IndexCapsLoose (1997), IndexCapsStraight, IndexCapsTooLoose, IndexCapsTooStraight, Instamatik, Jakes FuzzyFelt, Jakes Stencil (2018), Kyleaged5, Kyleaged5half, Kyle Stencil (2003), LadyBoy (1998, calligraphic script), Leavingglassvegas (1999), Litrecs, Carl Lefty (2016: free), LRC Type Jake Aged Five (2016), MatrixBlow, MatrixNorm, MatrixSuck (1997), Mend (1997), MetisRota (1994-1995), MrFish (1999), Munch, Next, NuChina (1998), NuEngland (1998), NuJapan, Nudgedashak, Passion, PrintisDead (1994-1995), RaygunA, RaygunB, Repo Pocket (1998-1999: Sans, Outline Shadow, Condensed, Serif (2017), Slab Serif, Outline Fat), Repo Hands (2013, a free sign language font), Rupture, Scratch (2003), Scritch (1998), Shakasonikphormal, Shati, SheMale, Skript, Something, StampBold, Stamp CO Serif (2013: free), StampHeavy, StampLight, StampMedium, StampRegular, StampThin, StampUltraThin, Synsis, Theo Aged 6 (2016: free), Timig, Tweak, UnderWorldBlock, UnderWorldLine, Unrulycucumber, UnstukLino, Untitled, Userunknown, Whanted, Word Score Double (2015, scrabble font), Yatta.
By Mark Bradley and Carl Seal: Phobia.
By Tony Howell: Yuleo.
By Jon Ratcliffe: Calligruffy.
EXTERNAL LINKS
Little Red Circles (or: LRC Type Foundry)
Behance page
MyFonts search
Monotype search
Fontspring search
Google search

INTERNAL LINKS
Type designers ⦿ Type designers ⦿ Type design in the United Kingdom ⦿ Sites with only a few free fonts ⦿ Calligraphic typefaces ⦿ Glaz krak typefaces ⦿ Clarendon ⦿ Scrabble game fonts ⦿ Children's handwriting fonts ⦿ Sign language fonts ⦿ Type design in Sri Lanka ⦿ Stencil fonts ⦿