François Boltana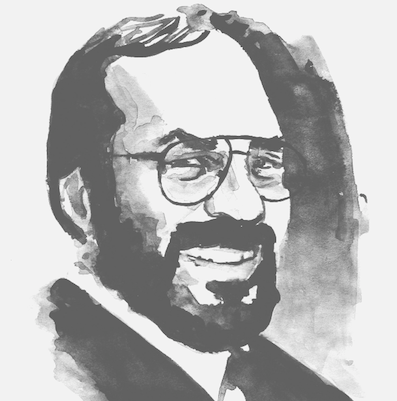 French type designer based in Toulouse, b. 1950, d. 1999. He was an early graduate of Scriptorium de Toulouse (1972). In his lifetime, Boltana achieved a great deal of success, including the Morisawa Prize in 1990. From 1975 until 1997 he was also a freelance graphic designer. Brief CV. Read his article in Cahiers GUTenberg, Ligatures&calligraphie assistée par ordinateur (1995). Fontshop link. Frank Adebiaye wrote François Boltana et la naissance de la typographie numérique together with Suzanne Cardinal in 2012.
His fonts:
Aurore (1993): a calligraphic copperplate script typeface. For a free revival, see Claude Pelletier's Maratre (2013).
The typewriter font Capitole (1974).
Champion (1989): a wonderful copperplate calligraphic font inspired by the models of Joseph Champion (1754-1759).
Frédéric.
Geneviève (1969, Hollenstein Phototypo).
Girus.
Lineameca (1970, Hollenstein Phototypo).
Messager (1991); in two styles, Romain and Tradition.
Oscar.
Prosper.
Rabelais (1997): for this effort, he obtained the Meilleur Ouvrier de France en 1997 award.
Toscan.
Toulouse.
Stilla (1973): a modern psychedelic high-contrast ornamental didone display typeface with many ball terminals. In 1990, Elsner&Flake published Stilla EF. It is also in the Scangraphic collection as Stilla SH. Linotype too has a version of Stilla. Softmaker's version is called Salmon Pro. Stilla is often incorrectly credited to Middleton.
EXTERNAL LINKS
François Boltana
MyFonts search
Monotype search
Fontspring search
Google search

INTERNAL LINKS
Type designers ⦿ Type designers ⦿ Calligraphic typefaces ⦿ Typewriter fonts ⦿ Photo and film type era ⦿ Type design in France ⦿ Psychedelic types ⦿ Modern style [Bodoni, Didot, Walbaum, Thorowgood, Computer Modern, etc.] ⦿ Copperplate ⦿