Goudy's typefaces [Frederic William Goudy]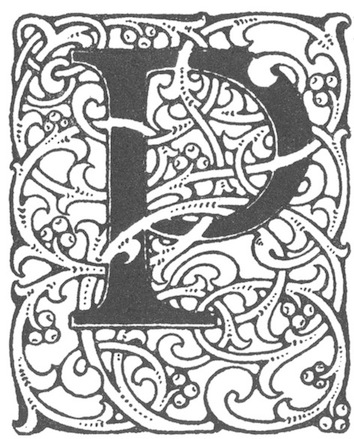 List of Goudy's typefaces, with dates, compiled by Paulo W.
1896 Camelot.
1897 Unnamed, A Display Roman.
1898 DeVinne Roman.
1902 Pabst Roman.
1903 Pabst Italic, Powell, Village.
1904 Cushing Italic, Boston News Letter, Engravers Roman.
1905 Copperplate Gothics, Caxton Initials, Globe Gothic Bold, Caslon Revised.
1908 Monotype No. 38-e, Monotype No. 38-e Italic.
1910 Norman Capitals.
1911 Kennerley Old Style, Kennerley Open Caps, Forum Title.
1912 Sherman, Goudy Lanston.
1914 Goudy Roman.
1915 Klaxon, Goudy Old Style, Goudy Old Style Italic.
1916 Goudy Cursive, Booklet Old Style, National Old Style (often used in silent movies), Goudy Type.
1917 Advertisers Roman, An Unnamed Design.
1918 Kennerly Italic, Cloister Initials, Hadriano Title, Goudy Open, Goudy Modern.
1919 Collier Old Style, Goudy Modern Italic, Goudy Open Italic, Goudy Antique.
1921 Nabisco, Lining Gothic, Garamont, Garamont Italic, Goudy Newstyle. Mac McGrew: National Oldstyle was designed by Frederic W. Goudy for ATF in 1916. It is based on lettering he had done about fifteen years earlier for National Biscuit Company, hence the name. It was moderately popular for a while for publication and advertising display work, and for titles for silent motion pictures. Compare Nabisco.
1924 Goudy Italic, Italian Old Style, Italian Old Style Italic, Kennerly Bold, Kennerley Bold Italic.
1925 Goudy Heavy Face, Goudy Heavy Face Italic, Marlborough, Venezia Italic.
1926 Aries [image by Nikolas Matses].
1927 Goudy Dutch, Companion Old Style, Companion Old Style Italic, Deepdene, Record Title, Goudy Uncials.
1928 Deepdene Italic, Goudy Text.
1929 Strathmore Title, Lombardic Capitals, Sans Serif Heavy, Kaatskill, Remington Typewritter.
1930 Inscription Greek, Trajan Title, Sans Serif Light, Mediaeval, Hadriano Lower-case, Advertisers Modern, Goudy Stout, Truesdell.
1931 Truesdell Italic, Deepdene Open Text, Deepdene Text, Ornate Title, Sans Serif Light Italic, Deepdene Medium.
1932 Goethe, Franciscan, Deepdene Bold, Mostert, Village No. 2, Quinan Old Style, Goudy Bold Face, Goudy Book.
1933 Goudy Hudson, Goethe Italic, Deepdene Bold Italic.
1934 Saks Goudy, Saks Goudy Italic, Saks Goudy Bold, Hadriano Stone Cut, Village Italic, Hasbrouck.
1935 Tory Text, Atlantis, Millvale.
1936 Bertham, Pax, Mercury, Sketches Unnamed, Sketches Unnamed.
1937 Friar.
1938 University of California O.S., University of California Italic, New Village Text, Murchison.
1939 Bulmer.
1941 Scripps College Old Style.
1942 Goudy Thirty.
1943 Spencer Old Style, Spencer Old Style Italic.
1944 Hebrew, Scripps College Italic, Marlborough Text.
EXTERNAL LINKS
Goudy's typefaces
MyFonts search
Monotype search
Fontspring search
Google search

INTERNAL LINKS
Font names/aliases ⦿ Lombardic types ⦿ Copperplate ⦿ Typefaces inspired by the Trajan column in Rome ⦿ Uncial typefaces ⦿ Silent movie fonts ⦿ Caslon ⦿ Frederic William Goudy ⦿ Caxton ⦿