Giò Fuga Type [Giangiorgio Fuga]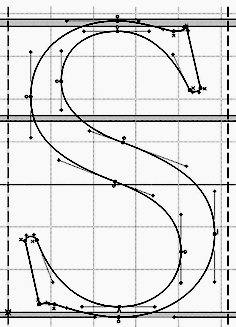 An Italian type foundry by Milan-based type designer Giangiorgio Fuga, ATypI member, teacher of typography at the Istituto Europeo of Milan, Politecnico of Milan, Italy and Unisinos of Porto Alegre, Brasil. His great type blog page takes the pulse of Italian type design. Fuga designed gorgeous text fonts such as these:

At ATypI in Rome in 2002, he spoke about the corporate types and OpenType features. Type photos. Type blog. The most beautiful NewYear's card ever printed.
EXTERNAL LINKS
Giò Fuga Type
MyFonts search
Monotype search
Fontspring search
Google search

INTERNAL LINKS
Commercial fonts (small outfits) ⦿ Type designers ⦿ Type designers ⦿ Type design in Italy ⦿ Indic language fonts ⦿ Codex-like fonts ⦿ Type blogs ⦿ Font examples ⦿ The Brazilian type scene ⦿ Indic language fonts ⦿