Signature Software (or: Vletter Inc.) [Dave Fenwick]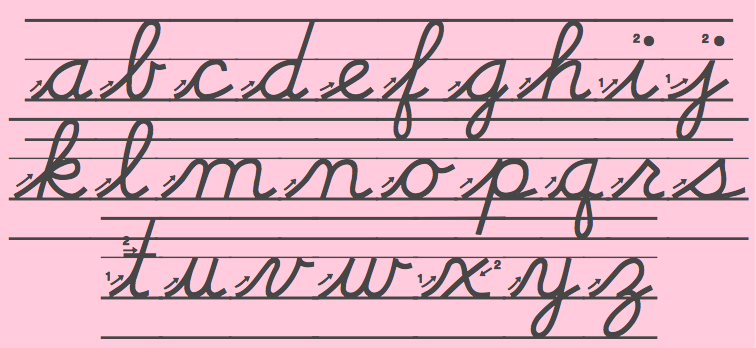 Expensive, so-so quality signature/custom handwriting fonts at this company run by Dave Fenwick. Signature Software, Inc., 489 N. 8th St. Suite 201, Hood River, OR 97031. About 100 US dollars per handwriting font. West Europeans pay almost double. Demo fonts for personal handwriting, as well as D'Nealian and Zaner-Bloser style schoolhouse fonts. All demos are complete except for the lower case a. Alternate URL. The company is also called Vletter Inc What I find incredible is that the home page says that over 75,000 handwriting fonts have been sold. That adds up to a nifty 7.5 million dollars in raw income over a twelve year period. Alternate URL.
Their children's font series DMOACursive (2000) and DMOBCursive (2000) was posted on alt.binaries.fonts in November 2002. It also sells handwriting fonts of US presidents such as Abraham Lincoln, George Washington, Thomas Jefferson, John Adams, as well as a font in the style of the Declaration of Independence.
In 2017, they published the handcrafted typeface family Dakota. Inside that font, the dates are 1994, 1999 and 2015, and the design is attributed to Dave Fenwick and Doug Dyer.
EXTERNAL LINKS
Signature Software (or: Vletter Inc.)
Monotype foundry link
MyFonts search
Monotype search
Fontspring search
Google search

INTERNAL LINKS
Commercial fonts (small outfits) ⦿ School fonts ⦿ Signature/logo fonts ⦿ Type scene in Oregon ⦿ Penmanship ⦿