Digital Graphic Labs [Brenden C. Roemich]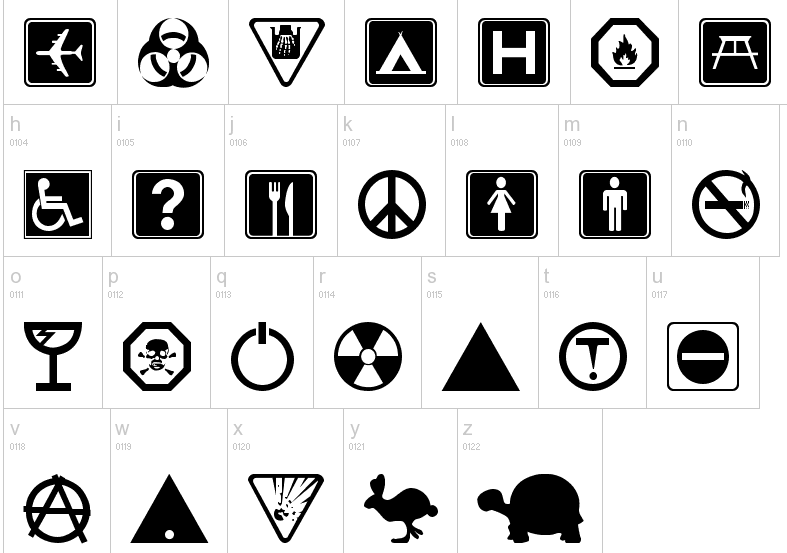 Brenden C. Roemich's Winnipeg-based foundry. They sold fonts at 10 to 20 USD a shot, but made them free starting in 2003, when they quit the font foundry business. The entire collection, mostly dated 1998: ALSScript (knock-off of Shelley Script Andante by Matthew Carter), Aberration, AngleterreBook, Aramis, AramisItalic, ChanceryCursive, Dichotomy, Eddie, EnterSansmanBold (heavy serious sans), EnterSansmanBoldItalic, FLWScript, Fanzine (ransom note face), GlassHouses, Gunmetal, ILSScript, Incite, KellsUncialBold, KellsUncialBold, LDSScriptItalic, MICREncoding, Misbehavin', NinePin, NobilityCasual, Overmuch (fat rounded), PinchDrunk, Protestant, PunchDrunk, RamseyFoundationalBold, RocketPropelled, SNCScriptItalic (a knock-off of Nuptial Script), ShagadelicBold (psychedelic), Spirit, StaticAgeFineTuning, StaticAgeHorizontalHold (textured like a bad TV signal), Symbolix, TempsNouveau, TitleWave, TypeWrong-Smudged-Bold, VinylTile, VulgarDisplay, Whimzee, WhizKid, alsscripttrial, bitwise (LED face), holyunion, overmuchtrial.
Direct download. Dafont link. Fontspace link.
EXTERNAL LINKS
Digital Graphic Labs
Dafont page
Fontspace page
MyFonts search
Monotype search
Fontspring search
Google search

INTERNAL LINKS
Sites with only a few free fonts ⦿ Commercial fonts (small outfits) ⦿ The Canadian type scene ⦿ Typewriter fonts ⦿ Dingbats (original) ⦿ MICR fonts ⦿ Type designers ⦿ Type designers ⦿ Extinct 20th century foundries ⦿ Ransom note fonts ⦿ Psychedelic types ⦿ Celtic/Gaelic fonts ⦿ Pixel/bitmap fonts ⦿ Textured typefaces ⦿ LED / LCD fonts ⦿ Chancery hand, cancellaresca ⦿ Uncial typefaces ⦿