Kiwi Media (Eric Oehler) [Eric Oehler]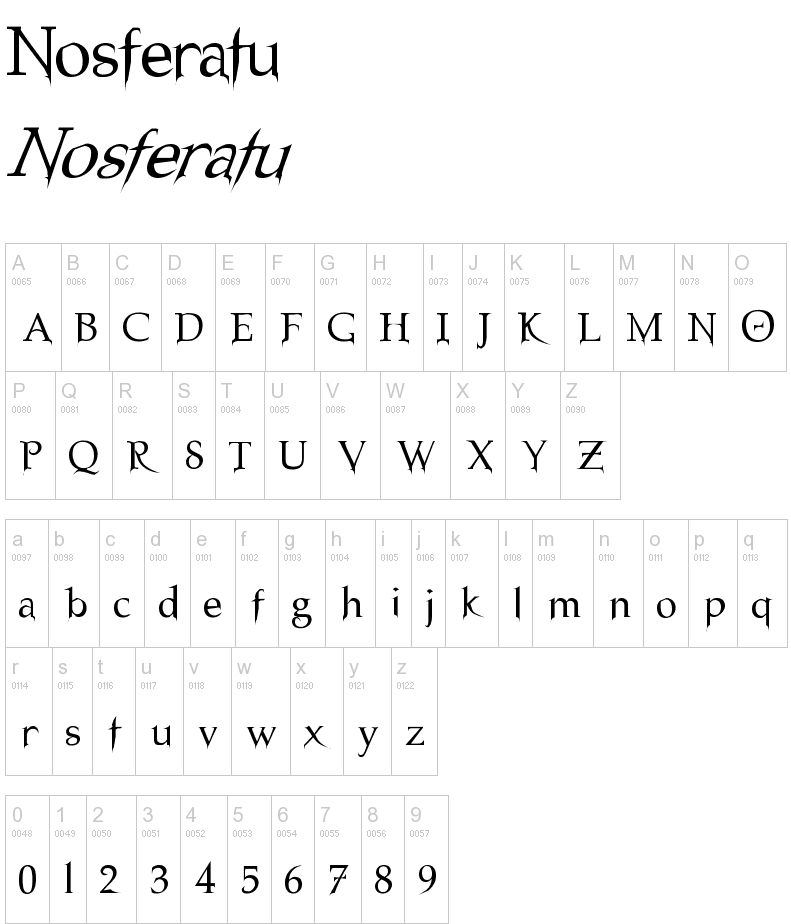 Fonts by Eric Oehler from Middleton, WI:
Display fonts: Interim (1997, deconstructed), Morpheus (1996, ingenious), Nosferatu (1996, after the German expressionist silent film by that name), Ogilvie (1994, spindly gothic font), Singothic (1993, very original).
"Somewhat sans": Astigma (1991-1996), Chyelovek (1997), Galaxia (1997), Ambient (1991), Ultraworld (1993).
Scripts: Creepygirl (1996), Devotion (1993, based on brush strokes by Anton Corbijn), Kroebern (1993, from a German script, ca. 1750), Violation (1994, based on the lettering of Anton Corbijn), Apologia (1999, based on the handwriting of Gavin Friday).
Dingbats: Modebats (1994, based on Depeche Mode fandom), Trekbats (1995).
EXTERNAL LINKS
Kiwi Media (Eric Oehler)
Dafont page
Fontspace page
Klingspor Museum page
MyFonts search
Monotype search
Fontspring search
Google search

INTERNAL LINKS
Sites with only a few free fonts ⦿ Type designers ⦿ Type designers ⦿ Music fonts ⦿ Horror fonts ⦿ Handwriting fonts ⦿ Type scene in Wisconsin ⦿ Typefaces related to German expressionism ⦿ Sci-Fi fonts ⦿ Brush script typefaces ⦿