Fontomania (or: Fontilizer) [Omer Agiv]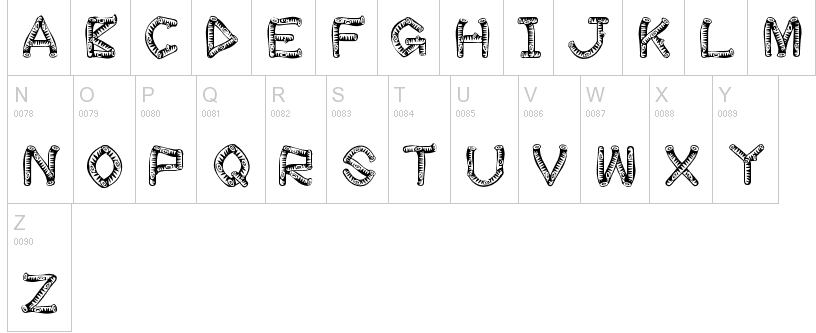 Omer Agiv (Fontomania) made freeware Latin, Hebrew and dingbat fonts such as Amraheb, Electroni, Jumang, Krashim-signs, LironAgiv, Moshe, Outline, Samurai, Samuraiheb, Sunnyday, Transport, Worms, arrow, boards, bw, dotty, goggles, krashim, leaves, nuni, nurit, wood-sticks, Dinorific, omerh.
Some fonts are commercial. Personal handwriting font service for 55USD (Latin, Hebrew or Arabic). Personal signature for 10USD. Some commercial fonts at 8 to 12 dollars, such as Smily, Cookie (curly), Orenh (handwriting), Geometry, Tal, Jifa, Sun, Hairy, ABC, Chains, Liner, Chinese, Arak, Parkinson, Papio, Tropical Sickness and IceSticks.
The free and commercial Hebrew fonts include the Tapuach package (8 fonts).
Fontomania also sells the 13-font 44 USD-"Silver Collection" on CD.
Free handwriting font download: Janet Luther.
At Elifont, one can download Wood Sticks, Samurai, Liron, Ice Sticks, and Boards.