Head:Line Typedesign [Thomas Oldfield]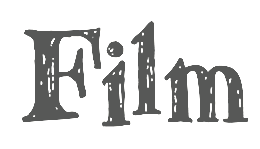 UK's Tom Oldfield (b. Yorkshire) designed some free fonts and a few commercial ones: Bokken, Creole, Dimbaza, Extrema, Gasoline, Quorn, Litany, Whiplash, Hombre BT (2004, a sketched weather-beaten, time-ravaged Western typeface done at Bitstream), Jerk Chicken BT (2007, blotty handwriting), Nostromo, Reaper BT Roman (2002, a font for cemeteries) and Chicken BT.
150 UK pound custom font making service.
In 2005, he reorganized things, and his catalog is as follows. Freeware fonts include Blotto, Incised, Chunk, JustFiveMins, all destructionist typefaces. Shareware typefaces: Shrivel, Shrapnel, Mello (stencil), Rabid. Commercial typefaces:
Antique style: Bootham, Rufford, Treasurer, Devizes, Sedbergh, Incognito.
Distressed: Peizli Claemaks, Litany, Bokken, USCSS Nostromo, USCSS Sulacco, Extema, Gasoline.
Cartoony: Creole, Snoogle, Mouse, Krattius, Lightyear, Disjoint.
Bizarre: Sifting, Moist Bendy, Invertebrate, Semoline, Clearly A Madman, Moist Moist Moist Moist.
Hombre (2017, Monotype). A reworking perhaps of his 2004 typeface at Bitstream.
EXTERNAL LINKS
Head:Line Typedesign


[Designer info]
Monotype link
Klingspor Museum page
MyFonts search
Monotype search
Fontspring search
Google search

INTERNAL LINKS
Type designers ⦿ Type designers ⦿ Sites with only a few free fonts ⦿ Signature/logo fonts ⦿ Commercial fonts (small outfits) ⦿ Comic/cartoon fonts ⦿ Handwriting fonts ⦿ Type design in the United Kingdom ⦿ Sketched typefaces ⦿ Western fonts ⦿