Hyperion Graphics [Eisuke Furukawa]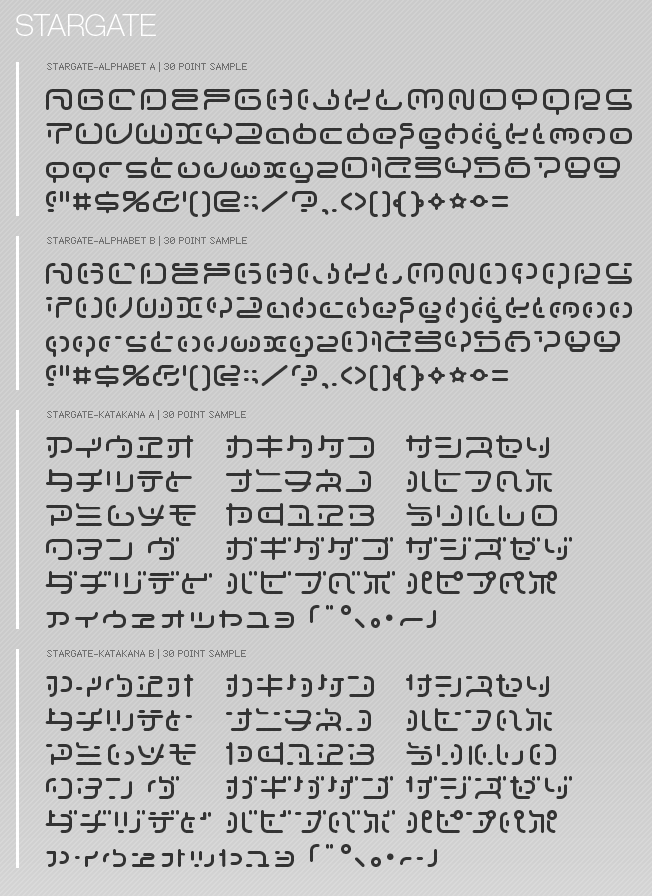 Hyperion, a Japanese outfit, has commercial fonts, mostly made by Eisuke Furukawa: Cosmotron11, Gigantic, Inferno, Hellfire and Starlight9 are all pixel or futuristic fonts. Eisuke Furukawa also made Zodiacok (1999), Falcon and Believer, another pixel font. Other fonts, some of which used to be shareware: Biomechanic, Capsule-3, Controler-demo, DotfontEng, TECSCRIR, TECSCRIS, Hexaglamorous, Mirage/Illusion, Overloader, Es, DotFontKat, MirageJap, PhantomK, Stargate, Crossbreed, Future 3000, Reflex.
Font Pavilion site. At Shift Factory, we find FBI, Hyperion, Techno Script, Dreamer, Biomechanic 2.0, Controller-demo, Capsule 3, Falcon, Controller, and Galaxy.
Free fonts as of 2012: Ghost, Neutral10 (pixel font), Vector (arrow font), Believer12 (pixel font), Phantom, Overloader, ControllerDemo, Capsule, ES10 (pixel font), ES, Mirage.
EXTERNAL LINKS
Hyperion Graphics
Dafont page
Klingspor Museum page
MyFonts search
Monotype search
Fontspring search
Google search

INTERNAL LINKS
Type designers ⦿ Type designers ⦿ Sites with only a few free fonts ⦿ Pixel/bitmap fonts ⦿ Type design in Japan ⦿ Sci-Fi fonts ⦿ Commercial fonts (small outfits) ⦿ Typefaces with arrows ⦿