MacCampus [Sebastian Kempgen]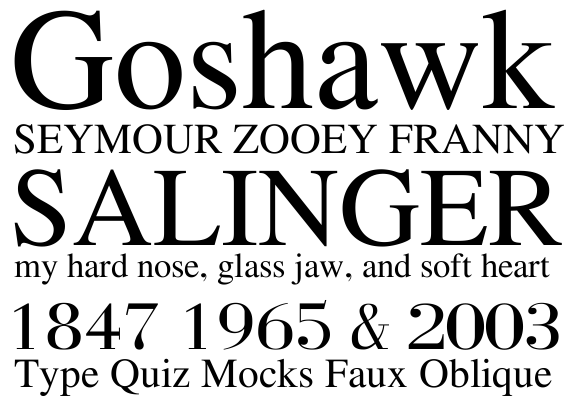 Europe's largest independent foreign language font developer for the Macintosh, which is directed by Sebastian Kempgen from Germany. Fonts include: Western Languages (CoreFont series), Eastern Europe (CE-Font series), Cyrillic (Professional series: RomanCyrillic Pro, Ladoga Pro etc. (text fonts); DEsign fonts: Faktor, Inessa Cyr etc. (headline, handwriting); Olliffe Fonts: Batumi, Schechtel, Russian Open (display type; example: Mashinka); Scientific Cyrillic (includes old orthography, accents, old characters); Old Church Slavonic (Cyrillic and Glagolitic, Square and Round); Non-Slavic Cyrillic: Roman CyrTurk, Ladoga CyrTurk), Greek (Modern Greek and Classical Greek (Agora and Parmenides)), Icelandic&Faeroese (PolarFont series), Irish&Welsh (Gaelic, Celtic in the CeltoFont series), Romanian (DacoFont series), Turkish (TurkoFont series), BalkanFont series (Hungarian, Romanian, Turkish, Azerbaijani, Maltese), Basque (BaskoFont series), Saami (SamoFont series), Georgian, Armenian, Coptic (such as the Pachomius font), Cuneiform, Sabean, SinoFont series for Vietnamese plus more or Chinese (Pinyin) transliteration, phonetic Fonts (Trubetzkoy&Phonetica), Transliteration Fonts. Some of its fonts (like Campus Ten/Twelve and Magister Book) are now sold through Agfa/Monotype.
Names of some fonts: Breitkopf Fraktur, Campus Sans, CampusRoman Pro, CampusSans Block, Dareios, Faktor, Glagol Pro, Inessa, Konkret, Kronstadt, Marib, Method, Moskva Pro, Parmenides, Retrograd, Tafelkreide, Tatlin, Trubetzkoy.
EXTERNAL LINKS
MacCampus
Monotype foundry link
MyFonts search
Monotype search
Fontspring search
Google search

INTERNAL LINKS
Non-Latin fonts ⦿ Phonetic (IPAfonts) ⦿ Indic language fonts ⦿ Georgian fonts ⦿ Celtic/Gaelic fonts ⦿ Basque fonts ⦿ Armenian fonts ⦿ Greek/Coptic ⦿ Eastern European fonts ⦿ Cyrillic type design ⦿ Vietnamese ⦿ Maltese fonts ⦿ Rune fonts ⦿ Type design in Turkey ⦿ Handwriting fonts ⦿ Commercial fonts (small outfits) ⦿ Type design in Romania ⦿ Welsh type scene ⦿ German type scene ⦿ Coptic typefaces ⦿ Cuneiform typefaces ⦿