Creation Freefont (or: C-font; was Creation Design Font) [Masato Shimojima]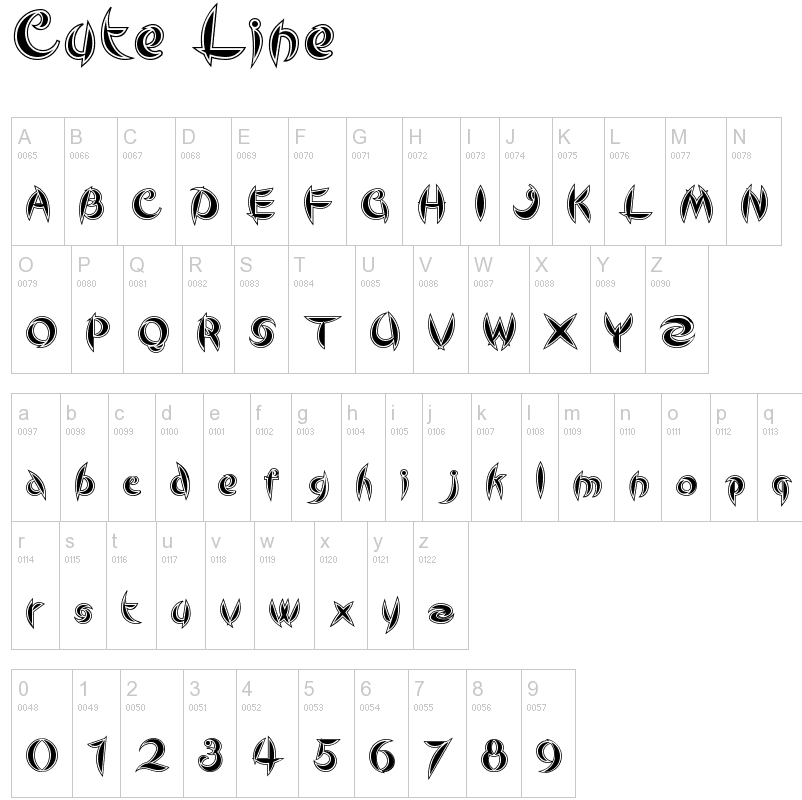 From Iwata City, Japan, Masato Shimojima's fonts at C-font/Creation Freefont include about 90 free fonts (Mac PS, PC truetype): Cabin (2011, beveled face), The JapaneseBaseball dingbat font (2006), Check (2007), Chair07 (2007), Corner (2007, octagonal), Chape2AL (2005), Chape-001 (2005), Century Solid (2004), Cream Bold (2004), Cream Regular (2003), Caldia (2003), Hope Regular (2003, typewriter type), Speed Solid (2003), Speed (2002), CeresTriangle (2002), PC Button (2003), Cask4Bitmap (2002), CoolBitmap9 (2002), Cheese (bitmap), Crash, Crash Bold, Camel Open, Crash-12Bit, C-Numf, CamelBold, CamelliaExtraBold, CamelOpen, Camellia, CandyBold, CelboBold, CelboExtraBold, Celbo, CelonBold, ChaingothicBold, ChaingothicExtraBold, ChaingothicLight, Chaingothic, ChapeOpen, CharacterBold, CharacterOpen, CharacterShadow, Circle20, CityBold, CityExtraBold, City, ClearBold, ClearKana, ClearLigh, Clear, CliperBold, CliperLKana, CliperOKana, CliperOpen, CliperSKana, CliperShadow, ComdoBold, ComdoShadow, ComonsBold, ComonsExtraBold, ComonsLight, Comons, Consolekana, ContactBold, ContactExtraBold, ContactLight, Contact, Coronaslyz, Cosmos, CootBitmap, CubeBitmap, CreamLight, Cube2000, Cube2000Open, CupolaBold, CupolaOpen, Cupola, CupolaRoman, Cute (oriental simulation font), Cool, CoronaBold, Crossbar, Coot2000, Coot2002, Comdot series. Font Pavilion sells Chape, Connect and Console. Go here for Chain, Chair, Chariot and Condle.
Direct access. Newest fonts. The shareware fonts are called C-NUM followed by two digits. Some fonts have katakana versions.
EXTERNAL LINKS
Creation Freefont (or: C-font; was Creation Design Font)
Dafont page
MyFonts search
Monotype search
Fontspring search
Google search

INTERNAL LINKS
Commercial fonts (small outfits) ⦿ Sites with only a few free fonts ⦿ Type design in Japan ⦿ Type designers ⦿ Type designers ⦿ Pixel/bitmap fonts ⦿ Oriental simulation fonts ⦿ Typewriter fonts ⦿ Octagonal typefaces ⦿ Dingbats (original) ⦿ Triangulated typefaces ⦿