Claude Pelletier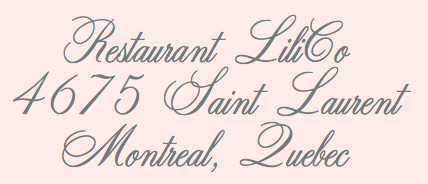 Quebec-based typographer and type designer (aka Diogene) who specializes mainly in revivals of obscure or old typefaces.
Dafont link. Yet another URL. Abfonts carries many of his fonts. Fontspace link.
His typefaces:
Aerolite C Pone (2013). A calligraphic connected copperplate script.
Angelica CP (2011). After a Fotostar font, Angelica, ca. 1960.
Banner Star (2012). An American flag-themed display typeface.
Barrio CP (2011). An inline face based on a Neufville original.
BeansCP (2010, after a font found on page 10 of Art Deco Display Alphabets: 100 Complete Fonts by Dan X. Solo).
Bienetresocial (2003), BienetresocialBold (2003).
Bizarre and Bizarrerie (2010; based on Edwards and Inland, both designed in 1895 by Nicholas J. Werner at the Inland Type Foundry; renamed in 1925 by BBS)
Bloque Demo (2011). Experimental.
Bold (2008)
Bolina (2015). A copperplate calligraphic script after Dan X. Solo's alphabet shown on page 12 of Dan X Solo. Script and Cursive Alphabets (1987, Dover).
Bonte Divine (2017).
Carre (2009, athletic numerals).
Caslon CP (2012, based on Caslon 223 Bold).
Champignon (1999-2009, a formal calligraphic script)
Chartrand (2010, Victorian)
Chomage (2009)
Chopin Script (1999-2010, calligraphic; after Polonaise by Phil Martin)
Constanze Initials (2010). After Constanze Initials by Joachim Romann (1956).
Crayonnette (2000-2001). Same as his earlier font Derniere (1999).
DeClaude (2010, patterned and named after DeVinne)
Dojo CP (2011)
Dynamic CP (2010, based on page 48 of The Solotype Catalog of 4,147 Display Typefaces as Dynamic Deco)
Ebony (2011). Based on a Marder&Luse design from 1890. Ebony is on page 38 of 100 Ornamental Alphabets by Dan X. Solo and also on page 43 of The Solotype Catalog of 4,147 Display Typefaces.
Embrionic 85 (2012, +Swash Caps) and Embrionic 55 Swash (2012): an ink trap sans display family modeled after Robert Trogman's Embrionic in the FotoStar collection.
Essai (2003)
Euclid CP (2011): based on an 1880 typeface at Central Type Foundry.
Fancy Text (2004, blackletter)
Fantaisie1 (1999)
Gourmandise (2013), an exquisite Normandian-style didone display typeface.
Grandee CP (2014). Claude says that it is based on T.H. Grandee, but that is too cryptic for me...
Haricot (2010, a fat modular typeface based on Beans in the Dan Solo catalog)
Humeur (2001-2002, funny smilies)
IEC5000 (2011). A symbol font with electrical and other icons.
Initiales Medium (2011).
Jeux Cache (2016). A boxed letter font.
JohnHancockCP-Medium (2010, bold didone)
Landi Echo (2011). A remake of Landi Echo by Alessandro Butti (1939-1943).
La Tribune (2011). A newspaper type.
Le Golf or Le Trou (2010, art nouveau typeface by Antoine Szczebanski, digitized by Claude Pelletier; also on page 71 of the Solotype catalog)
Les Etoiles (2013): an inline typeface
Les Tuyaux (2018). A great slinky font.
Lionel CP (2010, a multiline typeface inspired by Letraset's 1973 typeface Stripes)
Louisa CP (2015). A free calligraphic copperplate script. Louisa CP is Louisa on page 56 of Script and Cursive Alphabets: 100 Complete Fonts by Dan X. Solo.
Malvern (1999)
Manquis CP (2012). A roman typeface.
Maratre (2013). A delicious connected copperplate calligraphic script that revives (or is almost identical to) François Boltana's Aurore (1993).
Monterey Wide (2011). A Tuscan ornamental face, based on a showing on page 22 of The Solotype Catalog of 4,147 Display Typefaces.
Motscroises (1997)
Niaisage (2012). A lachrymal caps only typeface.
Oxford CP (2010, a multiline face, based on the 1960s typeface by Christine Lord)
Pasdecourbe (2003)
Pasdenom (2001, no punctuation)
Peak CP (2020). A revival of VGC's photo font Peak.
Pepinot (2012), an art nouveau typeface based on Coral Inline on page 190 of The Solotype Catalog of 4,147 Display Typefaces.
Pistilli Roman (2011, after the original by Pistilli)
Postface (2012). A bold signage script face.
Rita Smith (2012). After Primavera by Rita Major.
Rogers, Rogers2 (1997). He says that it is not his font---that he just rearranged the glyphs. According to Claude, can be found in the book Treasury of Authentic Art Nouveau Alphabets, ed. Petzendorfer, Plate 23. It was made in 1902 by A.V. Haight for Inland Type foundry.
Salamandre (2012). A tall 19-th century style slab typeface based on Iguana, a design of Sally-Ann Grover.
Simplement (2011) is Cut-in Medium on page 163 of The Solotype Catalog of 4,147 Display Typefaces.
Stylie Stymus (2012).
Threshold (2014).
TriangleETcircleShadow, TriangleETcircleShadowed (2010, 3d iron work style face)
Whitin Condensed Black (015). Whitin Condensed Black is Whitin Black Condensed on page 151 of The Solotype Catalog of 4,147 Display Typefaces.
YagiUHFNo2 (2012).
Zenith CP (2016). A free connected calligraphic (wedding) script typeface.
EXTERNAL LINKS
Claude Pelletier
Dafont page
Fontspace page
MyFonts search
Monotype search
Fontspring search
Google search

INTERNAL LINKS
Sites with only a few free fonts ⦿ Type designers ⦿ Type designers ⦿ Type design in Quebec ⦿ Smilie Fonts ⦿ Blackletter fonts ⦿ Art Nouveau typefaces ⦿ Athletic lettering faces ⦿ Calligraphic typefaces ⦿ Victorian typefaces ⦿ Art deco typefaces ⦿ Ornamental caps typefaces ⦿ Modern style [Bodoni, Didot, Walbaum, Thorowgood, Computer Modern, etc.] ⦿ Dan X. Solo ⦿ Experimental type ⦿ Signage typefaces ⦿ Tear drop terminals ⦿ Typefaces that emulate crayons ⦿ Copperplate ⦿ Caslon ⦿ Triangulated typefaces ⦿ Tuscan fonts ⦿