Rencontres Internationales de Lure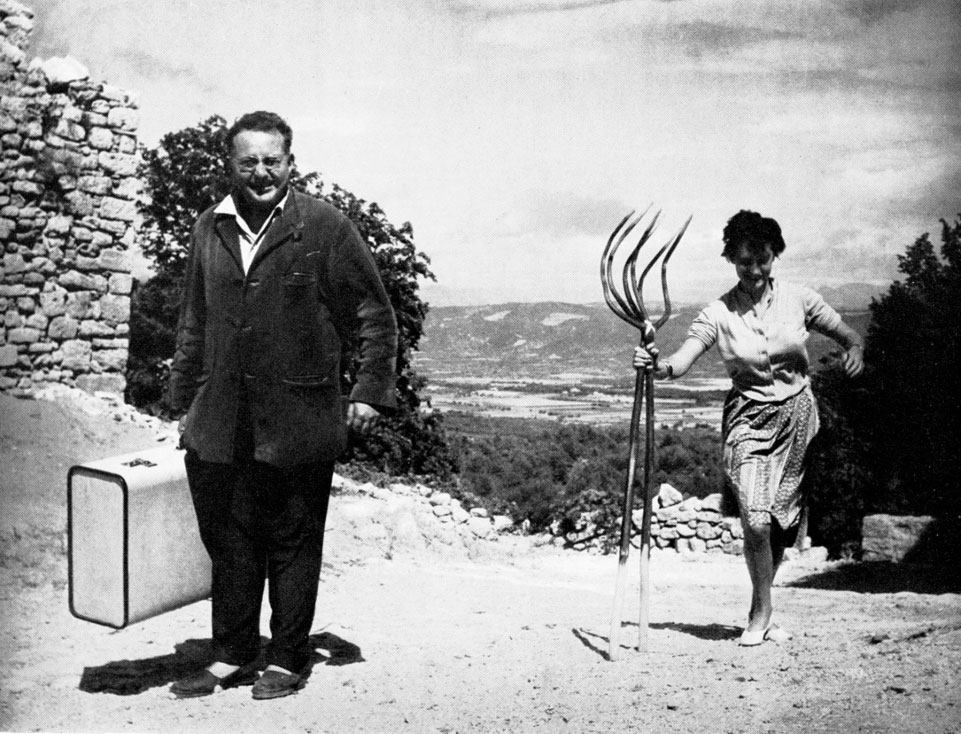 In the early 50s, Maximilien Vox, Jean Giono and Jean Garcia created a French type association that gets together each year during the last week of August in the picturesque village of Lurs-en-Provence. There is a monthly newsletter. The meetings in Lurs have become very popular. Present president: Jacques Blociszewski. By the way, a superb web page! The 2006 meeting entitled L'&eacute'crit de l'amour was held from 20-26 August. It featured Perinne Rouillon, Rudi Meyer, Peter Bil'ak, Yves Perrousseaux, Monsieur Obertelli, Marc Kopylov, Eric Kindel, Jean-François Porchez, Fred Smeijers, Michel Melot, Claude-Laurent François, Anne et Patrick Poirier and Malte Martin. The 2007 meeting, from 19-25 August, is about universal typography. The 2008 meeting, from 25-30 August, is about money (and the typography of money). Report of the 2008 meeting by Frank Adebiaye. Historic pictures by Jean-François Porchez.
The 2012 meeting is from 19-25 August. The meeting of 2013 is from 25-31 August. The 2016 meeting takes place from 21 until 27 August.
EXTERNAL LINKS
Rencontres Internationales de Lure
MyFonts search
Monotype search
Fontspring search
Google search

INTERNAL LINKS
Conferences on type design ⦿ Past conferences on type design ⦿ Type design in France ⦿