Dave Bastian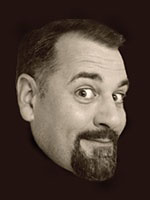 Dave Bastian is from Utah and graduated from Brigham Young University. Dave Bastian's free fonts: Etruscan, Fancy Face, Frankie (Frankenstein font), Korohanza, Noodle Calligraphic, Noodle Script (upright script), Noodle Shaded, SixtySeven, Startling, Stone-Age, Weehah.
Astound Dings and Bloopty (2002) were published at Garagefonts.
FontShop link. Klingspor link. Fontspace link. Dafont link. Abstract Fonts link.