Arphic Technology Co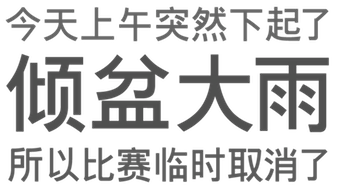 Taiwanese font company in Taipei. In 1999, they donated four TrueType fonts to the Open Source community under the Arphic public license. These four fonts consist of two Sung type typefaces and two Kai type typefaces, each for traditional and simplified Chinese: bkai00mp.ttf (AR PL KaitiM Big5), # # P L # # Big5 (14148) bsmi00lp.ttf (AR PL Mingti2L Big5), gkai00mp.ttf (AR PL KaitiM GB), gbsn00lp.ttf (AR PL SungtiL GB).
It sells the UniFonts 2000 package, as well as an XPDF font pack. Many of the free Chinese fonts on the web originate from Arphic. For example, here, one could download these fonts from 1998: Arphic-Mingti2-Light-BIG5, HerSin-Medium, InnMing-Bold, InnMing-Extra, InnMing-Heavy, InnMing-Medium, InnMing-Ultra, MaokaiEG-Bold-Big5, MaokaiEG-Extra-Big5, MaokaiEG-Heavy-Big5, NewGothic-Bold, NewGothic-Extra, NewGothic-Heavy, NewGothic-Light, NewGothic-Medium, OvlapRound_Outline-Ultra, PensinkaiEG-Light-Big5, PensinkaiEG-Medium-Big5, Pop1-Bold, Pop2EG-Bold-Big5, Pop3EG-Extra-Big5, Pop3EG-Medium-Big5, Pop3EG-Medium-Big565329, ShanHeiSun-Light, ShanheisunEG-Bold-Big5, ShanheisunEG-Medium-Big5, SingkaiEG-Bold-Big5, SingkaiEG-Light-Big5, StdKai-Medium, StdMing-Medium, StdkaiEG-Bold-Big5, StdkaiEG-Light-Big5, StdsungEG-Bold-Big5, StdsungEG-Heavy-Big5, StdsungEG-Light-Big5, TankuinEG-Bold-Big5, YankaiEG-Heavy-Big5, YankaiEG-Ultra-Big5, YenRound-Bold, YenRound-Extra, YenRound-Heavy, YenRound-Light, YenRound-Medium, YenRound-Ultra, ZuinnEG-Medium-Big5. Their Japanese fonts are sold by Dex Web. FireFly, a Taiwanese company, maintains the free font AR PL New Sung (2004), which was originally an Arphic font. Alternate URL.
In 2018, they published the multilingual (Chinese, Japanese, Korean, and many other languages) font Jing Xi Hei (+Hair, +Thin, very nice weights), AR DC Qing Yuan, AR DC HY Jian Wei, AR Fang Xin Shu.
Typefaces from 2019: AR Shu Yuan Song.
People presently involved with Arphic include Teresa Mou (senior font designer), Jeff Wu (Genral manager), Grace Yang, Judy Lee (senior font designer), Edwina Lee (strategic cooperation manager), August Lan (head of Font Wizard), and Kaku Kuo (team leader and font designer). Alternate URL.
EXTERNAL LINKS
Arphic Technology Co
Behance page
MyFonts search
Monotype search
Fontspring search
Google search

INTERNAL LINKS
Chinese fonts ⦿ PDF-related web sites ⦿ Type design in Taiwan ⦿ Japanese type design ⦿ Korean fonts ⦿