DF Type (or: Fischbachpresse) [Giovanni de Faccio]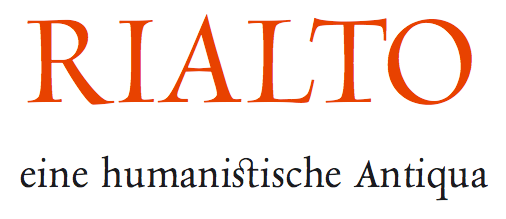 DF Type is the Austrian foundry of Giovanni de Faccio and Lui Karner. Giovanni de Faccio (a calligrapher born in Venice in 1966) and Lui Karner made the very classy text family called Rialto DF (1999), a humanist antiqua.
Rialto won an award at the TDC2 Type Directors Club's Type Design Competition 2002. Soon to release a sans serif family called Linea.