Jacques André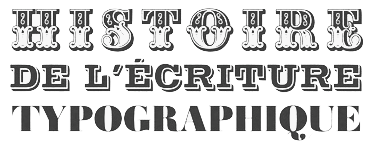 French type professor (b. 1938) who designed some experimental fonts such as Delorme (1989). Jacques André has been working in the field of structured documents and digital typography since 1980. He was the leader of the European Didot Project concerned with the digitization of types. He is Research Director at INRIA (the French National Institute on Computer Science) in Rennes, and his work covers the digitization of ancient books and the encoding of their fonts and glyphes.
Author of Histoire de l'écriture typographique: Le XIXe siècle français (2013, with Christian Laucou). From the blurb: Pour montrer toute la richesse de cette période, les auteurs ont choisi d'en raconter les aventures successives: les Anglais avec l'invention des caractères gras, des égyptiennes et des sans-sérifs; la fonderie GillĂé qui devient celle de Balzac puis de De Berny et qui rejoindra, à l'aube du XXe siècle, celle des Peignot; la saga des Didot, de la rigueur de Firmin à l'extravagance de Jules; l'Imprimerie royale, puis impériale ou nationale, ses caractères orientaux et ceux de labeur, qui perdureront tant qu'il y aura du plomb; Louis Perrin, qui réinvente les elzévirs; les grandes fonderies françaises, qui rivalisent d'invention et de copies, et, enfin, les évolutions techniques de tout le siècle. The book also contains chapters by Alan Marshall, Alice Savoie and Matthieu Cortat.
Author of Caractères numériques: introduction, in: Cahiers GUTenberg, 1997, pp. 5-44.
EXTERNAL LINKS
Jacques André
MyFonts search
Monotype search
Fontspring search
Google search

INTERNAL LINKS
Type designers ⦿ Type designers ⦿ Experimental type ⦿ Type design in France ⦿ Modern style [Bodoni, Didot, Walbaum, Thorowgood, Computer Modern, etc.] ⦿ Books on type design ⦿