Jan Hendrik Scholte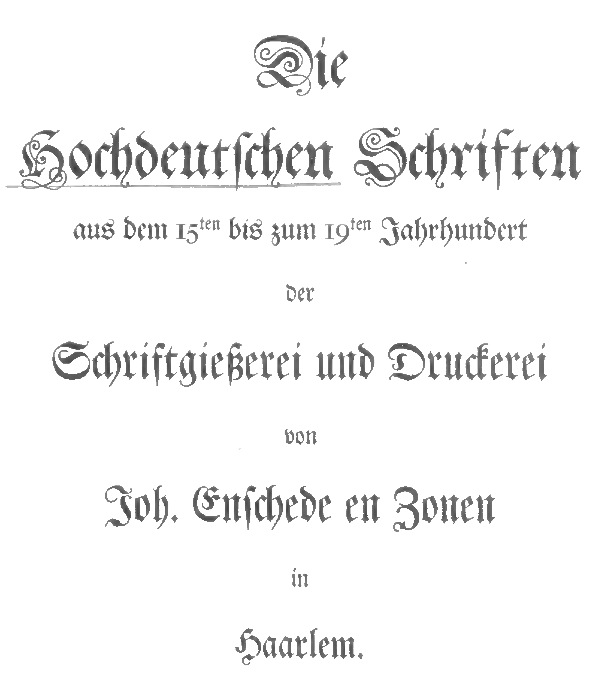 Dutch author, b. 1874, who edited Die Hochdeutschen Schriften aus dem 15ten bis zum 19ten Jahrhundert der Schriftgiesserei und Druckerei (1919, Enschedé en Zonen, Haarlem), a publication which has four articles:
Gustav Mori: Christian Egenolff, der erste ständige Buchdrucker in Frankfurt a/M
Christian Münden: Von den ersten Franckfurter Bruchdruckern
Gustav Mori: Geschichte und Entwicklung des Schriftgiesserei-Gewerbes in Frankfurt a/M
Charles Enschedé: Die Druckerei der Elsevier und ihre Bezichung zu der Lutherschen Schriftgiesserei
This book is mainly about the development and history of blackletter types. Open Library link.
EXTERNAL LINKS
Jan Hendrik Scholte
MyFonts search
Monotype search
Fontspring search
Google search

INTERNAL LINKS
History of type ⦿ German type scene ⦿ Dutch type design ⦿ Blackletter fonts ⦿ Books on type design ⦿