Lucida Grande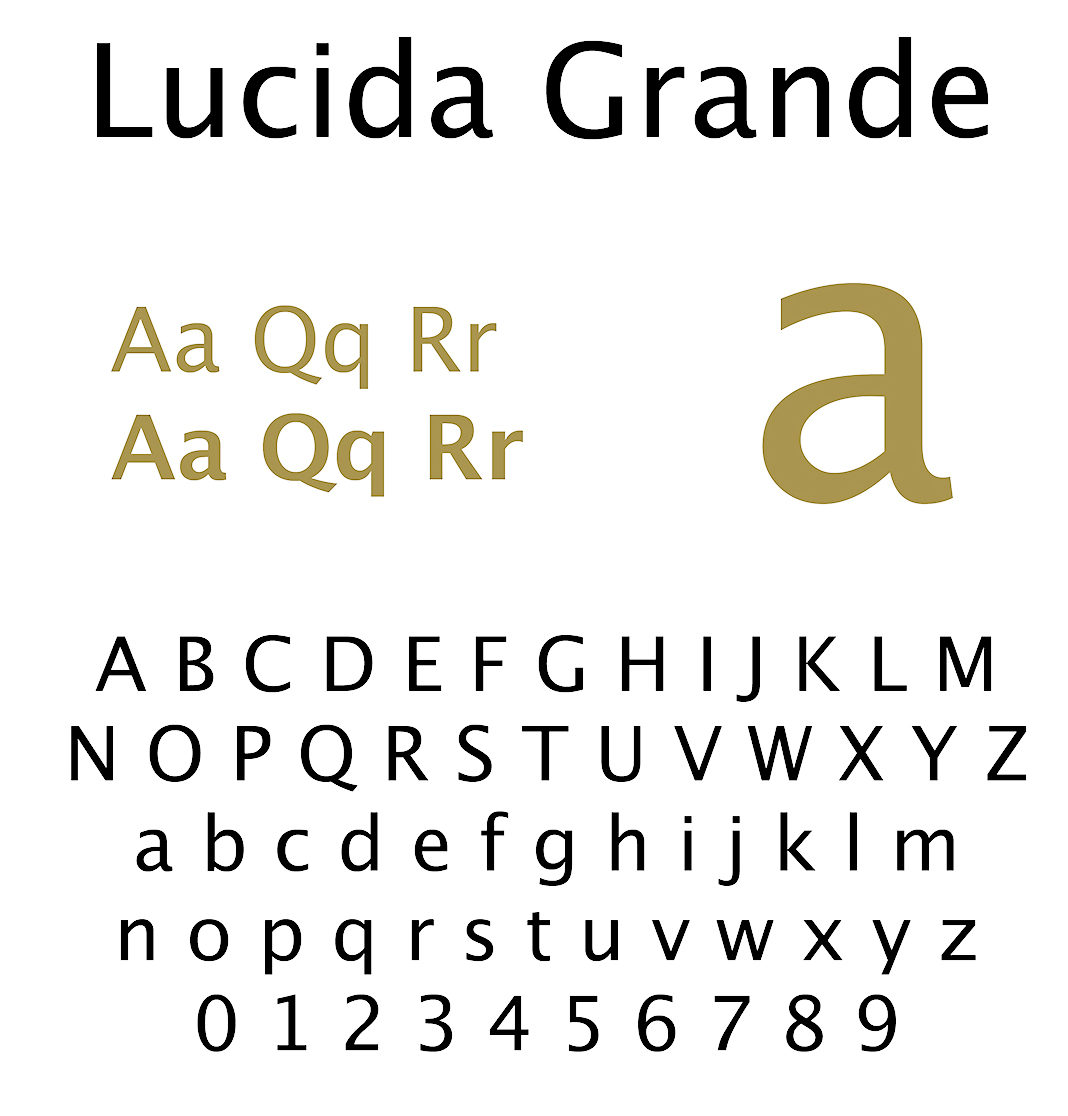 Lucida Grande is a humanist sans-serif typeface. It is a member of the Lucida family of typefaces designed by Charles Bigelow and Kris Holmes. It has been used throughout Mac OS X user interface from 1999 to 2014, as well as in Safari for Windows up to the browser's version 3.2.3 released in 2009. As of OS X 10.10 Yosemite, the Apple system font was changed from Lucida Grande to Helvetica Neue. In OS X El Capitan the system font changed again, to San Francisco.
The typeface looks very similar to Lucida Sans and Lucida Sans Unicode. Like Sans Unicode, Grande supports the most commonly used characters defined in version 2.0 of the Unicode standard. Three weights of Lucida Grande (Normal, Bold, and Black) in three styles (Roman, Italic, and Oblique) were developed by Bigelow & Holmes. Apple released the Regular (Normal Roman) and Bold Roman with OS X. Bigelow & Holmes realeased Narrow and Monospaced versions as well.
Apart from Mac OS X, many web sites and blogs (such as Facebook) use Lucida Grande as the default typeface for body text.
EXTERNAL LINKS
Lucida Grande
MyFonts search
Monotype search
Fontspring search
Google search

INTERNAL LINKS
Web fonts ⦿ Typography ⦿