Flava Fonts (was Flava Fontz) [Leigh Taylor]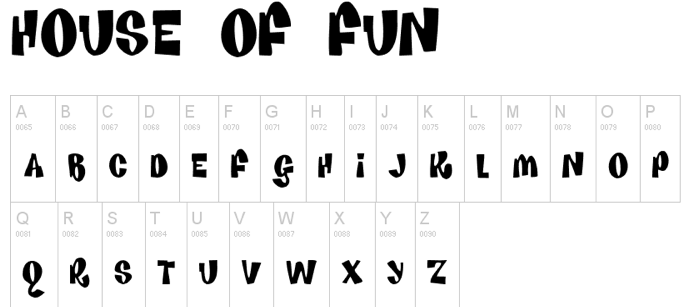 Fonts by Leigh Taylor (UK), who wrote on his (now defunct) web site: My Creations, Blurmix, Hoodlum, The Sauce, Thompson, House of Fun and Fingerpop find their real home, along with numerous other creations including Isomer, Hawk, Frostbitten Again and all my future creations (10 currently on the Drawing Board!). Watch out for Alfred E. Neuman, Ren&Stimpy and Manga Dingbats coming your way! Also a Tribute to Don Martin Dingbat!.
Spy vs Spy is a gorgeous dingbat font. House of Fun is a bouncy comic book typeface.