Down10 [Jesse Burgheimer]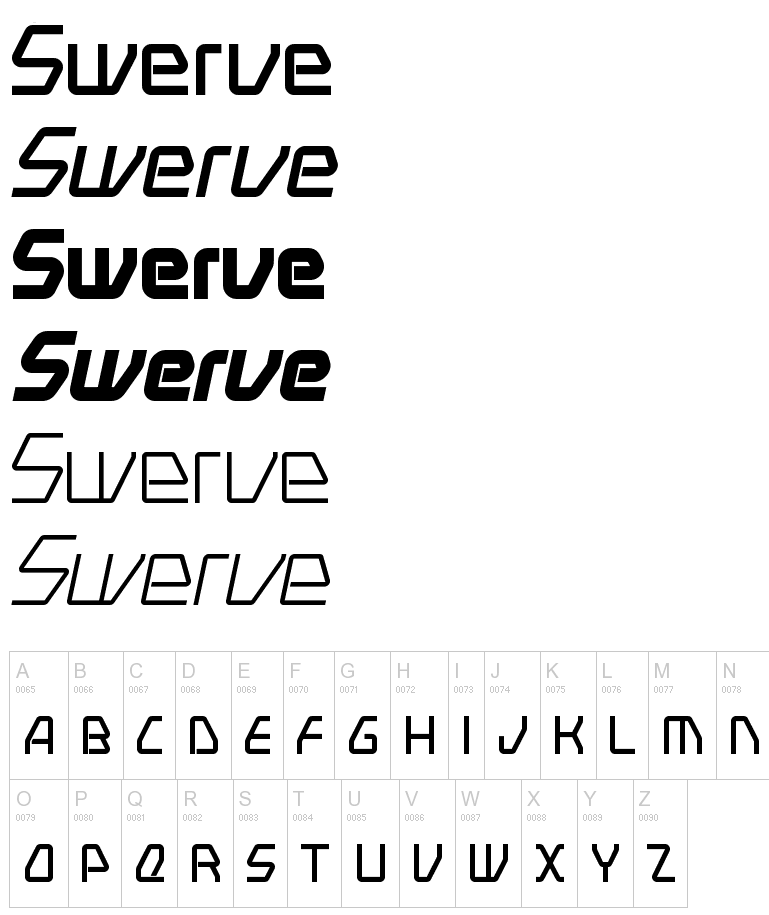 Down10 is San Francisco-based Jesse Burgheimer, the designer of the wormy font Munificent (1997) based on the logo of the Muni (San Francisci Municipal Railway) designed by Walter Landor, of Swerve (2000, octagonal), of Jamtoaster (2000, based on the logo of Adaptec), and of McLawsuit (2000, based on McDonald's lettering for the arches). Spokes (2004) is a heavy geometric typeface based on the English IDM recording artists Plaid, from the cover of their album Spokes. The original typeface design was made in The Designers Republic for Warp Records.
There is also a Down10---probably Jesse Burgheimer---at FontStruct, where several modular typefaces made in 2015 can be downloaded: Billing-Black, Billing-Bold, Billing-Heavy, Billing, Bitties, Changeup, Enforcement-Bold, Enforcement-Light, Enforcement, Fipi-Lele, Fipi-Lele-Shadow, Foilness (a textured halftone typeface), Grateful (Western font), MICRal (a MICR font), Munificence (an inline typeface), Ordinance-Bold, Ordinance-Light, Ordinance (stencil font), Scanlord, Stripelane, Tracking-Blur, Tracking-Outline, Tracking (pixel typeface).
Fontspace link. Dafont link. FontStruct link. Home handwriting (or: Android Fonts) at Dafont offers Foilnes.
EXTERNAL LINKS
Down10
Dafont page
Fontspace page
MyFonts search
Monotype search
Fontspring search
Google search

INTERNAL LINKS
Type designers ⦿ Type designers ⦿ Sites with only a few free fonts ⦿ Octagonal typefaces ⦿ Type scene in California ⦿ MICR fonts ⦿ Western fonts ⦿ Stencil fonts ⦿ FontStruct fonts ⦿ Textured typefaces ⦿ Pixel/bitmap fonts ⦿