Al Eliott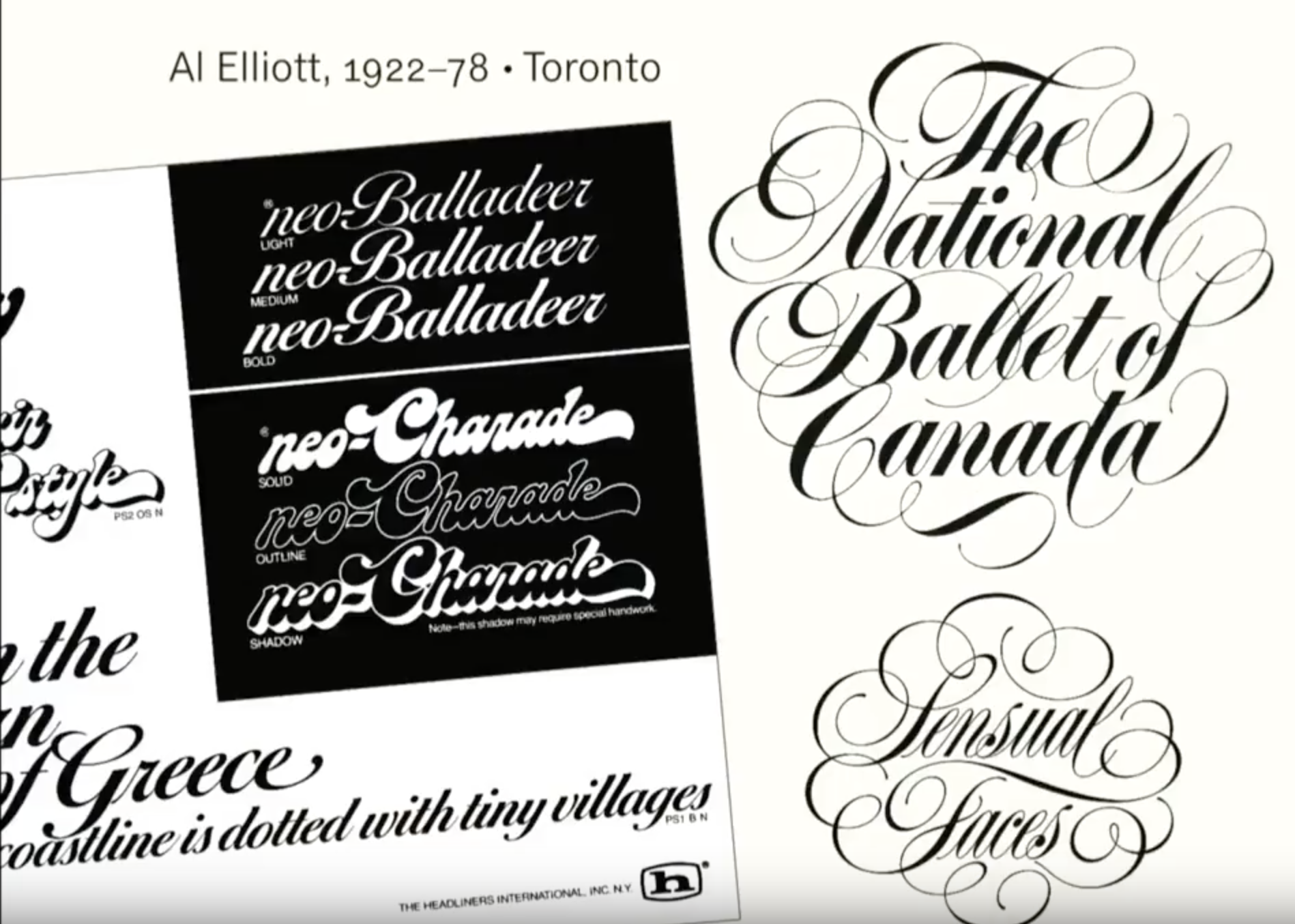 Canadian type designer from Toronto 1922-1978, active in the phototype era between 1950 and 1985, who made these typefaces:
The formal script typeface Balladeer (Headliners, 1975). This typeface was revived by Fontshop as Ballantines Script, by Profonts as Balladeer (2009), by SoftMaker as Ballantines Serial (2010), by Elsner and Flake as Ballantines Script (1974---this date puzzles me...), by Ralph M. Unger as Carla Pro (2013), by Castcraft as OPTI Dianna Script Agency, and by Dan X. Solo as Dianna.
The psychedelic Charade. Charade was digitized by URW++ as Charade (2009). Some phototype catalogs show it as Gaston.
The proprietary Post Office Cartier (late 1970s). Based on Carl Dair's Cartier.
The Baskerville Canada word mark in Canada's logo was lettered by Al Eliott.
EXTERNAL LINKS
Al Eliott
MyFonts search
Monotype search
Fontspring search
Google search

INTERNAL LINKS
The Canadian type scene ⦿ Type designers ⦿ Type designers ⦿ Photo and film type era ⦿ Psychedelic types ⦿