Shamfonts (was: Shamrocking.com) [Jeroen Klaver]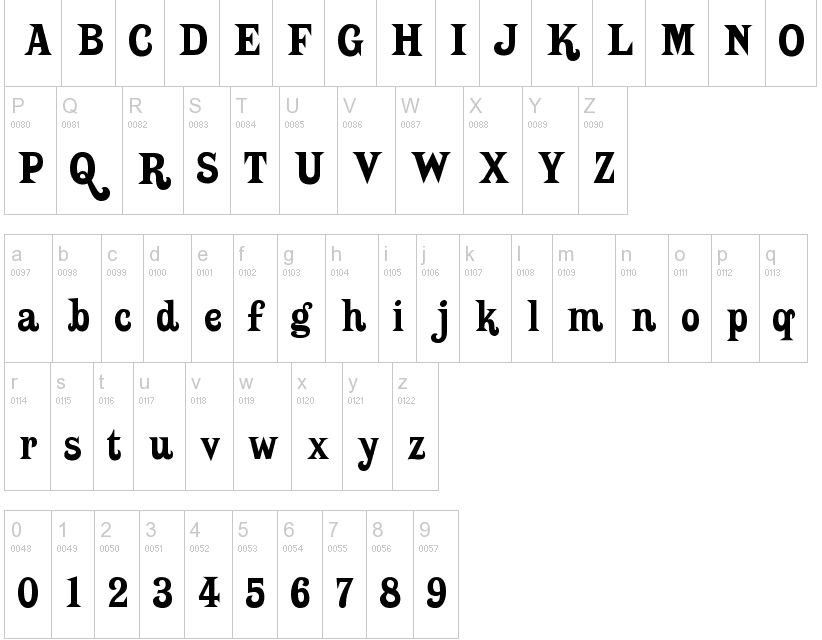 Shamfonts (was: Shamrocking and before that, Kingotype) is a Dutch outfit with some shareware fonts (Shamcil 002, 003 and 004 (a stencil font family), Shambell Raster, Shamlock, Fruit For Ears, Franklin Euro, Shample01, Square Roque, BG Pi, Gothic Ball Crap (blackletter), Heineken, Putain, Shamhand01, Digi, Judas, Communist (1993), Kijkwijzer, BG-Pi, BigTop (Tuscan), Woody, Shamrod, Shamools (funny typefaces)) and some commercial fonts (KissinCousins, Spinout, Spinoff, GIBlues, KingCreole, Kingu-San, HarumScarum, Firsty). The designer is Jeroen Klaver.
Alternate URL. Kernest link. Font Squirrel link. Dafont link. Old URL.
EXTERNAL LINKS
Shamfonts (was: Shamrocking.com)
Dafont page
MyFonts search
Monotype search
Fontspring search
Google search

INTERNAL LINKS
Sites with only a few free fonts ⦿ Commercial fonts (small outfits) ⦿ Type designers ⦿ Type designers ⦿ Dutch type design ⦿ Stencil fonts ⦿ Blackletter fonts ⦿ Dingbats (original) ⦿ Western fonts ⦿ Tuscan fonts ⦿