words+pictures [Gerry Chapleski]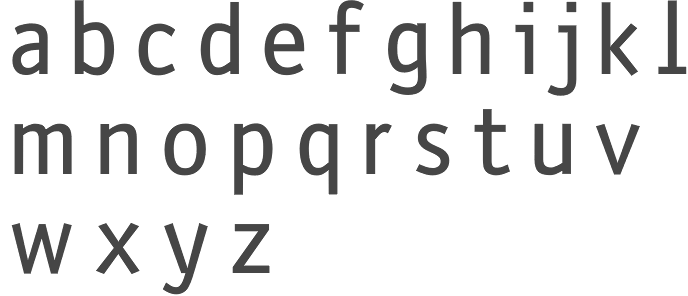 Gerry Chapleski (b. Bahamas, 1957) used to make fonts under the names Gerry Chapleski Design and Editable Graphics. His foundry is now called Words++Pictures, and is located in Broomfield, CO. He specializes in grungy modifications of well-known styles.
MyFonts sells these typefaces: Alien, Andalusia, Ave Maria, Babino, Babushka (2001), Bastante, Basterg, Blogger, Bodacious, Cabra, Chefic, Chiva, Circuit, Classico, Coalities, Cobrag, Conduct, Constitution, Cordoba, Crate, Curse, Decon, Domo, Dupe, Flash, Flute, Function, Geek, Geo, Geomed, Gross, Grotto, Gus, Highway, Hippie, Houdini, Ingots, Jose, Kinko, Kunkeltown (a stencil font), Kutztown, Leubner (2002), Lifer, Limbo, Liturgy, Marta, Mencilbold, Minsk (2001, like Babushka, a gorgeous Cyrillic imitation font), Moda, Muchobastante, Mypure, Obelika, Onesystem, Preacher, Prodigy, Qwerty, Random, Readme, Rescue, Seviche, Shrek, Sign, Spam, Spike, Student, Sweat, Topogigio (2002), Totti, Version2, Vindex, Vivacious, Zocrab.
View Gerry Chapleski's typefaces. Klingspor link.
Freeware fonts: Crate (a stencil font, 2001), Circuit (2001), Alien (2002), Onesystem (2002), Vindex (2002), Shrek (2002), Seviche (2001), Flute (stencil, 2001) and Supa (2002, OCR font).
Fonts not listed above: Bank, Blanco, Blip, Bodega, Boot, Caslost, Deconstruct, Dente, Lagrima, Life, Liquor, Recog, Stenciloni, Tainted, Verve.
EXTERNAL LINKS
words+pictures


[Buy fonts]


[Designer info]
Klingspor Museum page
MyFonts search
Monotype search
Fontspring search
Google search

INTERNAL LINKS
Sites with only a few free fonts ⦿ Commercial fonts (small outfits) ⦿ Type designers ⦿ Type designers ⦿ Cyrillic simulation fonts ⦿ Stencil fonts ⦿ OCR fonts ⦿ Typewriter fonts ⦿ Modern style [Bodoni, Didot, Walbaum, Thorowgood, Computer Modern, etc.] ⦿ Type design in The Bahamas ⦿ Type scene in Colorado ⦿ Circuit board typefaces ⦿