Playtype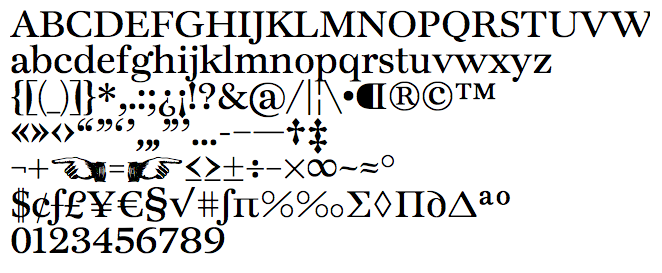 Place to buy fonts made by E-type designers. Located in Vesterbro / Copenhagen, it was started in 2006. Another URL. The typefaces were designed by Jonas Hecksher (JH), Henrik Kubel (HK), and Jens Kajus (JK). By category:
Humanist sans: Abidale (JH), Bingo Sans (JH), Flavin (HK), ID00 Sans (JH, a huge family), Ole (HK), Parsons Green (HK), Premiere (JK), Test (HK), Triumph (HK).
Grotesk: Academy Sans (JH), Battersea 2010 (HK), Boing (HK, fat rounded), Cabo (JK), Contribute (JK, semi-octagonal), Dane (HK), Fletch Text (JH), Grot 10 (HK), Hall (JH), Hill (JH), Jazz House (JH), Lettre Gothic (JH), London (HK), Magna (HK), Mari (JH), Naive (HK), Norwegian (JH), Republic (JH), The Wave (JH), Vertigo (JH), Willumsen (JH).
Slab serif: Academy Serif (JH), FM (HK), Outsiders (HK, typewriter style).
Geometric sans: Agita (JK), Cubitt Solid (HK, rounded octagonal and techno), Geometric (JH), Juli Sans (2016: by Rasmus Michaëlis and Torsten Lindsø Andersen), Noir Text (JH, avant-garde), Nosferato (HK, squarish), Square (HK, squarish).
Monospaced: Access Code (JH), Italian Plate (JH).
Square Sans: JP Special Sans (JH), Zetta Round and Zetta Sans (JH).
Didone: De Archie (JH), JP Special Serif (JH), Monday (unknown designer), Venti Quattro (JH).
Garalde: ID00 Serif (JH), Primo Serif (JH).
Modern: Bingo Serif (JH), Kunstuff (HK), Maximum (HK).
Display serif: CPH Signs, De Archie Display (JH), Fru Olsen (JH), Home Display (JH), Impacto (HK), Signsystem (HK), S4AE (HK), Symphony Display (JH), Trojan (HK), Vogue Floral (HK), Vogue Paris (HK).
Ordinary body text serif: Home Text (JH), Typewriter (HK).
Stencil: Danmark (HK), Staton (HK).
Various display types: 4590 (HK, thin octagonal), 60 Display (HK), Agriculture (HK), Archi (HK), Aveny T (HK), Banknote (HK), Bauhause (HK, kitchen tile face), CPH Tram (HK), CWM (HK, octagonal), Collecting (unknown designer; +Stencil), Copenhagen (HK), Donny Playtype (unknown designer; fat face), Du Nord Dingbats (JH, circled letters), Elephant (JH, art nouveau), Eyes Lies (unknown designer), Gameover (unknown designer), Glendale (JK, Peignotian), Hazelwood (JH), Hermes Baby (JH, old typewriter), Julius (JH), Klampenborg 2010 (HK), Movie Playtype (JH), New Press (JH, slab serif), Optic (unknown designer, dot matrix), Ornamenta (HK), Safety (JH), Speed Playtype (JH, octagonal, techno), Tagstyle (HK, hand-printed), Tempo Playtype (JK, dot matrix), Tobe (HK, mechanical), Trood (JH, octagonal), Zadie (HK, ornamental).
Dingbats: Flowers (HK).
Commissioned typefaces include Nouvel (inspired by Jean Nouvel's architecture for Koncerthuset, the new concert venue designed for the Danish Broadcasting Corporation) and Medic (designed for emergency medicine).
Variable fonts: Cutalic (2020).
EXTERNAL LINKS
Playtype
MyFonts search
Monotype search
Fontspring search
Google search

INTERNAL LINKS
The Danish type scene ⦿ Commercial fonts (small outfits) ⦿ Typewriter fonts ⦿ Kitchen tile fonts ⦿ Pixel/bitmap fonts ⦿ Octagonal typefaces ⦿ Very thin (hairline sans) typefaces ⦿ Modern style [Bodoni, Didot, Walbaum, Thorowgood, Computer Modern, etc.] ⦿ Fashion mag typefaces ⦿