Bruno Munari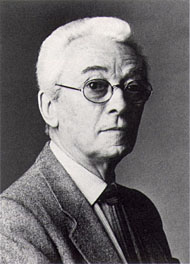 Italian artist, writer, designer, architect, graphic designer, educator, and philosopher, who proposed one font, Essential, in 1935, consisting of the minimum parts of letters needed for readability. His principles were lucidity, leanness, exactitude and humor. He was part of a team at Nebiolo (with Giancarlo Illiprandi, Franco Grignani, Ilio Negri, Till Neuburg, Luigi Oriani and Pino Tovaglia) that designed the lineale family Forma from 1966-1970 under the direction of Aldo Novarese. Born in 1907 in Milan, he died there in 1998.
Forma was revived by Tankboys as Forma Nova.
The PhD thesis of Alessandro Colizzi at the University of Leiden deals with Bruno Munari's graphic design work. See also Colizzi's talk at ATypI 2013 in Amsterdam on Munari's legacy.
Several typefaces have been made tio honor his work. These include Munari (2013, Dori Novotny).
EXTERNAL LINKS
Bruno Munari
Behance page
MyFonts search
Monotype search
Fontspring search
Google search

INTERNAL LINKS
Type designers ⦿ Type designers ⦿ Readability & Legibility ⦿ Type design in Italy ⦿