Formlos (was: Folio) [David Hubner]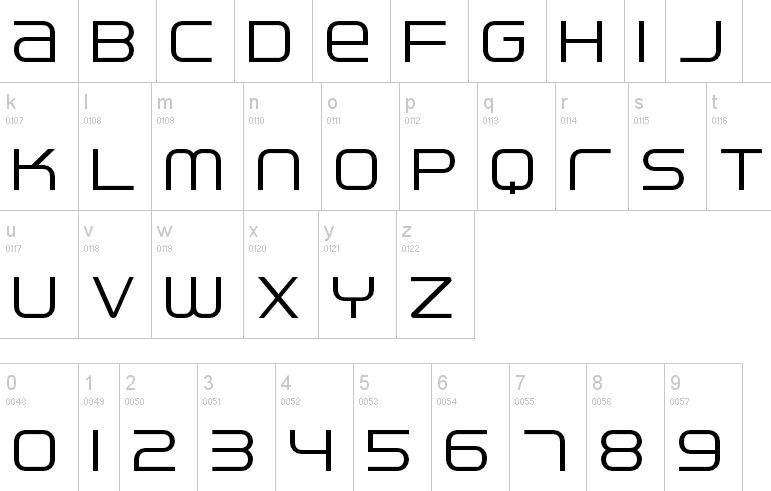 Formlos is an independent design bureau, brand consultancy and type foundry, founded in 1999 and originally located in Hellmonsoedt/Vienna, Austria. It seems to be in Berlin right now.
David Hubner (b. 1981, Wels, Austria) is the Austrian designer (based in Hellmonsoedt and Malta) of
Ventisei (2008, a unicase futuristic sans). Free download.
Formlos Organik (2002), an experimental techno face.
Formlos Requii (2003), an artsy concoction.
Blockrockin (coming soon).
Fertigbauhaus (Volcano Type, free).
FormloSerif and FormloSans (2002). FormloSerif is a commercial serif pixel/screen font.
4our (2002, pixel face).
BlockRockin.
RoundABong.
Formlos Handsomeone, a scribbly script.
FormlosMenee, a pixel face.
Formlos Neonua (2008), an elegant fashionista.
Formlos_PlayR (2004), an experimental headline face. Commercial.
Formlos Pimp (2004), an experimental ultra fat geometric face.
Formlos PxlSans and PxlSerif, pixel typefaces.
Flittchen (2013). A blackletter typeface inspired by fishnet stockings.
Lukas Kerecz created Monocrane (2013) while studying in Berlin.
Link to his studio Dav Marken Design. Alternate URL (2003), where you can find his custom typography. Still another URL, called Folio (2003), where you can find his custom typography. Another URL, where Ventisei can be downloaded. Dafont link. Behance link.
EXTERNAL LINKS
Formlos (was: Folio)
Dafont page
Behance page
MyFonts search
Monotype search
Fontspring search
Google search

INTERNAL LINKS
Sites with only a few free fonts ⦿ Type designers ⦿ Type designers ⦿ Pixel/bitmap fonts ⦿ Type in Austria ⦿ Experimental type ⦿ Handwriting fonts ⦿ Commercial fonts (small outfits) ⦿ Unicase type design ⦿ Maltese fonts ⦿ Maltese fonts ⦿ Bauhaus and type design ⦿ Fashion mag typefaces ⦿ Blackletter fonts ⦿ German type scene ⦿