Andreas Eigendorf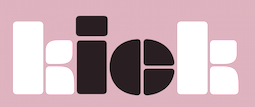 Berlin, Germany-based font engineer. Designer of several CE versions of FontFont fonts, such as the CE versions of Ole Schaefer's Fago: FF Fago Office Sans CE, Fago Office Serif CE (2000).
He also helped with the finalization of some fonts at Primetype, e.g., the PTL Maurea family.
He joined Carrois Type Design in Berlin, where he is involved in many type projects. One example is the angular grotesk typeface done by Carrois Type Design in 2008 for the Russian Railways. This work was carried out with Dmitri Lavrow, and invloved Andreas Eigendorf and Ralph du Carrois.
In December 2014, Andreas Eigendorf and type designer Stephan Müller founded a font-production, type-technology, and knowledge hub based in Berlin, Alphabet Type. Its expertise and custom tools help type designers and foundries turn their typefaces into fully functional software.
In 2016, a team of designers at Lettersoup that includes Ani Petrova, Botio Nikoltchev, Adam Twardoch and Andreas Eigendorf designed an 8-style Latin / Greek / Cyrillic stencil typeface, Milka, which is based on an original stencil alphabet from 1979 by Bulgarian artist Milka Peikova.