Markus Wäger Designwerke [Markus Wäger]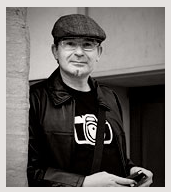 Austrian photographer and digital artist. Markus Wäger designed the following fonts in 1999: MXCascade, MXJemalCaps, MXJemalItalic, MXJemal, MXOnyx (a MICR font?). DWBeispiel A (1998) is a corporate font. He also created the free fonts Deck Type (2006, unicase) and Lindau (2003), a minimalist severe rounded sans family, apparently (to me, at least) based on German car license plates. On his web site, we also find broken links to fonts called Twelve Bricks and Hasenfuss. Designer od DW Dornbirn (2002, pixelish), DW Egger Heavy (2006) and DW Emser Medium (2006).
See also here. Old URL. Dafont link. Kernest link.