Gunnar Biilmann Petersen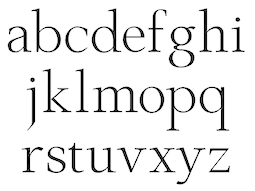 Danish architect (1897-1968), who taught design at Danmarks Designskole, from 1951-1967. At some point, he designed some lettertypes. Steen Ejlers is writing a book on his work.
A revival of a skeletal slab serif from 1939 bu Biilmann Petersen was done in 2018 by Henrik Kubel in his Foundation Serif Didot. Paul Shaw surmises that this typeface by Biilmann Petersen was part of a mapmaking project.
Another revival is New Plantin (2012, Mikkel Breck). This typeface was originally sketched by Biilmann Petersen based on an original Plantin typeface.
EXTERNAL LINKS
Gunnar Biilmann Petersen
MyFonts search
Monotype search
Fontspring search
Google search

INTERNAL LINKS
Type designers ⦿ Type designers ⦿ The Danish type scene ⦿