Cannibal Fonts [Panos Haratzopoulos]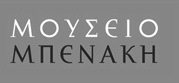 Greek commercial foundry specializing in Greek fonts, founded in 1995 by Yiannis Kouroudis (b. 1962) and Panagiotes (Panos) Haratzopoulos (b. 1967). Regulars include Y. Kouroudis, T. Katsoulidis, D. Arvanitis, H. Charalambous and A. Bakas. Some fonts are Greek extensions of the major Western fonts (such as the fonts from Emigre, Berthold Types, FontShop, Commercial Type, Font Bureau, House Industries).
Original fonts include CF2 Allegro, CF2 Ancient Symposium, CF2 Anteus, CF2 Baby, CF2 Bac, CF2 Bar, CF2 Big, CF2 Bizzare, CF2 BlastGothic, CF2 Bloco, CF2 Compacta Greek, CF2 Criton, CF2 Daphne, CF2 Darkroom, CF2 Deconstruction, CF2 Demo, CF2 Derrida, CF2 DiscoVolante, CF2 DogEatDog, CF Dromon (2014-2015: a revival of the Greek traffic signage font that in turn was initially designed and adopted by the Ministry of Public Works in 1974 based on an adaptation of the British model designed by Jock Kinneir and Margaret Calvert in the 1960s), CF2 Eteocles, CF2 Fat, CF2 Garamond Greek, CF2 Holly, CF2 HotMetal, CF2 Initials, CF Klak (designed by Vassilis Georgiou, Yiannis Karlopoulos and Panos Haratzopoulos, based on Greek movie posters from the 40s, 50s and 60s), CF2 KouroudisGraffiti, CF2 KouroudisSelect, CF2 Leda, CF2 Leftism, CF2 Liar, CF2 Marker, CF2 Matrix, CF2 Milk, CF2 Nervoso, CF2 Newspaper, CF2 Note, CF2 Painter, CF2 Poster, CF Salamis (designed by Vassilis Georgiou, Yiannis Karlopoulos and Panos Haratzopoulos), CF2 Sans, CF2 Semplice, CF2 Smooth, CF2 Sophia, CF2 Stamp, CF2 Stencil, CF2 Stonepen, CF2 Suprematica, CF2 Twins, CF2 Type, CF2 Undo, CF2 Urania, CF2 Venus, CF2 Vivace, CF2 X-Ray, Rotis Semi, Perpetua Hellenic, Serif Hellenic, Bolt Hellenic, Conduit Hellenic, Franklin Gothic Hellenic, Gill Sans Hellenic, Goudy Hellenic, Kabel Hellenic, Legacy Sans Hellenic, Meta FF Greek, Officina Hellenic, Perpetua Hellenic, Rotis Hellenic and Stone Sans Hellenic.
The designers include Demetres Arbanites (b. 1948), Yiannis Karlopoulos (b. 1967), Takis Katsoulides (designer of the Byzantian typeface Genesis Polytonic), Yiannis Kouroudis (b. 1962), Paris Koutsikos (b. 1967), Aggelos Mitakas (b. 1954), Vladimir Radibratovic (b. 1962, educated in Belgrade), Konstantinos Spaliaras (b. 1971), Blases Foteinos (b. 1968), Ektor Haralamitous (b. 1945), Panagiotes (Panos) Haratzopoulos (b. 1967).
Haratzopoulos and Bilak (Typotheque) made Fedra Serif Greek (2003). Their news page is handy.
New releases in 2005: Autokratorika, DIN Greek, Fedra Sans, Fedra Serif A Greek, Fedra Serif B Greek, Joanna Hellenic, Meta FF Greek, Perpetua Hellenic, Rotis Sans Hellenic, Rotis Serif/SemiSerif Hellenic, Zine FF Sans Display Greek, Zine FF Serif Display Greek.
Panos Haratzopoulos is the main contributor to Cannibal. Designer of Greek versions of FontFont fonts (e.g., Instant Types Greek, Isonorm Greek, and Meta 1 Greek), House Industries (Chalet Greek and Neutraface Condensed Greek in 2010, Neutra in 2007), Garagefonts (Freight Display and Big, in 2007), Typetrust (Kari in 2007), Monotype (Davison American Greek in 2007-2008), Commercial Type (2011, Stag Greek and Stag Sans Greek), Lineto (2011, Gravur Condensed), Font Bureau (Sloop Greek in 2008, Heroun Sans in 2007 [for Men's Health Magazine], Griffith Gothic (in 2005), Berthold Types (in 2005-2006: Block, Bodoni Old Face, Akzidenz-Grotesk, Formata and Imago), Typotheque (in 2003: Fedra Serif Greek, done with Peter Bilak), Emigre (Template Gothic, 2003, Keedy (2003), Cholla (2003), Arbitrary (2003) and Mason (2003)).
Custom fonts include Dimokratia (2010, for the Dimokratia daily), Wunderman Pencil (2011, for Wunderman AE), FF Unit Slab Greek (2009, by Panos for the Metro newspaper), Le Corbusier Greek (2009, based on a Nico Schweizer font, for Homme Magazine), Farnham Greek (by Panos for Eleftheros Typos based on FB Farnham by Christian Schwarz). Panos made three versions of Gotham Greek between 2004 and 2007 for different newspapers, Macedonia, Eleftheros and Domino. Panos and Yiannis Karlopoulos did custom work for Maxim Magazine in 2005, producing Proteus Project (originally a HFJ font) and Griffith Gothic Greek. Irene Vlachou and Panos created Amplitude and Franklin Antiqua Greek for AutoBild in 2007, and Esquire and Crank Greek for Esquire in 2004.
Corporate fonts include a Greek version of Neoritmo (Claudio Piccinini) for the titles of the Benaki Museum's new website, Yamaha Hellas (a Greek version of Yamaha Koolhoven, 2001), Ballisage Greek (2007, Irene Vlachou, for Leroy Merlin), Tartine Script Greek (2005, by panos for Uphill/Nestea), Urania Sato (2007, based on CF Urania), FNAC Greek (2008, based on the FNAC chain font by Olivier Nineuil originally done in 2005).
The font Gill Sans Hellenic (2000) was chosen for the corporate identity of the Olympic Games of Athens in 2004. The Greek version was designed by Hector Charalambous and was art directed by Panayiotis Haratzopoulos after permission for hellenization was given by Monotype. The font is available from Greek Digital Types.
In 2013, John Karlopoulos, Vassilis Georgiou, and Panos Haratzopoulos co-designed the signage typeface CF Majestic (2013).
In 2014, Cannibal published Genesis. In 2015, they added the Greek script font Red Script. In 2016, Vassilis Georgiou, Yiannis Karlopoulos and Panos Haratzopoulos co-designed the calligraphic script typeface CF Ariston and the connected script typeface CF Astir. In 2017, Vassilis Georgiou, Yiannis Karlopoulos and Panos Haratzopoulos co-designed the Greek brush script typeface CF Splendid (with two substyles, Serano and Special).
In 2021, Haratzopoulos released CF Modern Grotesk at Fonts.Gr. This almost monolinear sans attempts to be neutral in the Helvetica and Univers genre. It include variable fonts.
EXTERNAL LINKS
Cannibal Fonts


[Designer info]
Monotype link
Behance page
Klingspor Museum page
MyFonts search
Monotype search
Fontspring search
Google search

INTERNAL LINKS
Greek/Coptic ⦿ Commercial fonts (small outfits) ⦿ Type designers ⦿ Type designers ⦿ Garalde or Garamond typefaces ⦿ Eric Gill and his typefaces ⦿ Map/Travel dingbats ⦿ Variable fonts ⦿